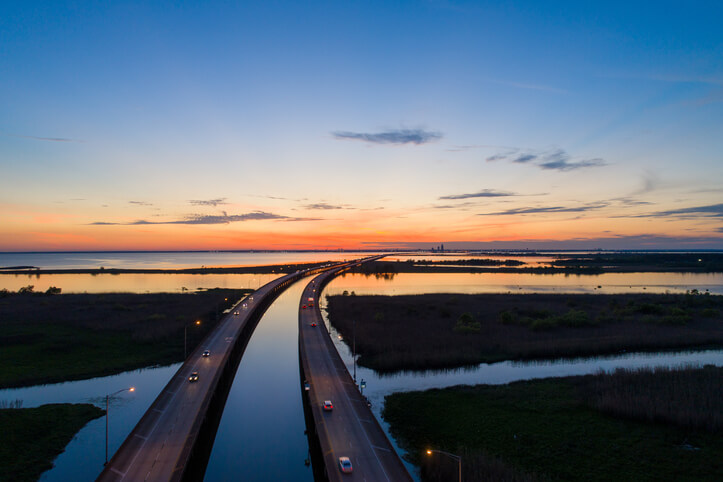 SLP Travel Jobs in Alabama: The Heart of Dixie is Calling
By Tiffany Aller
Alabama may only be the 25th largest state in the country, but what it lacks in size it makes up for in cultural significance. The first capital of the Confederate States was Montgomery, a city that would later become the linchpin in civil rights and desegregation in America. Alabama also offers beautiful outdoor adventures in national forests and along the Gulf Coast. And as a state underserved by healthcare workers, opportunities are ripe for SLP travel jobs in Alabama.
The Heart of Dixie is calling. Answer today by exploring SLP opportunities in Alabama through Med Travelers.
Explore Historical Montgomery
Philosopher George Santayana famously said, "Those who cannot remember the past are condemned to repeat it." Expand your historical horizons by absorbing the impact of both the Civil War and the Civil Rights Movement when your travel SLP career takes you to the Heart of Dixie in Montgomery. Take advantage of walking or trolley tours of Montgomery to retrace the steps of Jefferson Davis, Rosa Parks and Martin Luther King, Jr.
Savor Alabama's Outdoor Offerings
Alabama is home to numerous national forests spread throughout the state, including Bankhead, Conecuh, Talladega and Tuskeegee. Each of these protected lands offers hiking and exploring opportunities. If the ocean calls to you louder than the trees, venture south to Alabama's beautiful Gulf Coast Region. Don't miss Gulf Shores or Orange Beach in the east, or Dauphin Island further west. Schedule fishing trips, collect one-of-a-kind sea shells and take a moment to inhale the tangy saltwater-infused air that reminds you "life is a beach."
Indulge in Down-Home Cooking
Alabama is the unofficial seat of down-home cooking in the southern United States. Wherever your SLP jobs are located in Alabama, you'll find hole-in-the-wall restaurants offering savory comfort food. Try baked grits, sink your teeth into the best fried chicken in the land and scoop up some mouth-wateringly good gumbo along the coast. And since you're in the Deep South, don't forget to wash it all down with sweet tea so sugar-loaded your teeth will whistle Dixie.
Enjoy the Low Cost of Living
Speech language pathologists can earn up to $41.50 per hour working in travel jobs in Alabama. Your SLP salary in Alabama will stretch farther than in many other states because of the low cost of living there. Alabama ranks in at 88.6, significantly lower than the national average of 100 due to extremely low housing prices. As a traveling speech language pathologist, you'll have access to provided housing as well as benefits that kick in from day one of your contract.
Sweet Home Alabama
After you make the decision to become a traveling healthcare professional and pursue SLP jobs in Alabama, your next step is to <begin packing> and virtually explore Alabama's diverse terrains and sights to see. By the time your Med Travelers contract begins, you'll be more than ready to settle down in Sweet Home Alabama.