Ep. 72 - A Deep Dive into Teletherapy - Julie Irwin MS, CCC-SLP
September 13, 2022
In this episode, we talk about all things teletherapy. Joined by special guest, Julie Irwin MS, CCC-SLP, we discuss the pros and cons of teletherapy, what to know when starting your teletherapy career, Julie's advice for new teletherapists, and more!
Subscribe to the Podcast!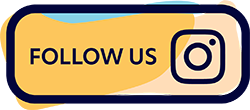 This show is made possible by Med Travelers. If you're interested in exploring a career in allied travel, visit: https://www.medtravelers.com/getting-started/become-an-allied-traveler/ to learn more about the nationwide opportunities they have to offer!
We Discuss
(0:00) Introduction
(4:45) Julie's Professional Journey
(16:50) Pros & Cons of Teletherapy
(31:14) What to know when starting teletherapy
(45:15) Questions to ask a teletherapy staffing agency or school district
(53:30) Julie's advice for someone wanting to try teletherapy
(59:30) Question Lightning Round
(1:01:30) What's next for Julie
About Julie Irwin MS, CCC-SLP
Follow Julie on Instagram: https://www.instagram.com/julieeirwin/
Find Us On
Website - https://www.medtravelers.com/slpfulldisclosure/
Instagram - https://www.instagram.com/slpfulldisclosure/
YouTube - https://www.youtube.com/slpfulldisclosure/
Apple Podcasts – http://bit.ly/slpfulldisclosureapple
Spotify – http://bit.ly/slpfulldisclosurespotify
About the Show
Producer - Jonathan Cary
Assistant Producers – Katie Schrauben & Sam MacKay
Powered by Med Travelers