Ep. 70 - Sensory Integration, Regulation, and Neurodiversity-Affirming Techniques - Jessie Ginsburg & Chris Wenger
July 11, 2022
In this episode, we had the pleasure of talking to not one, but two SLP experts, Jessie Ginsburg MS, CCC-SLP & Chris Wenger MS, CCC-SLP. We discuss sensory integration and regulation for neurodiverse students, goals, strategies, assessments, and much more!
Subscribe to the Podcast!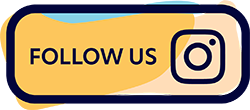 This show is made possible by Med Travelers. If you're interested in exploring a career in allied travel, visit: https://www.medtravelers.com/getting-started/become-an-allied-traveler/ to learn more about the nationwide opportunities they have to offer!
We Discuss
(0:00) Introduction Shenanigans
(1:00) About Chris & Jessie
(6:50) What was the progression of getting introduced to sensory integration and regulation
(13:28) How do you explain sensory integration
(30:29) Informal vs Standardized Assessments for Neurodiverse Students
(38:50) Neurodiversity-Affirming Goals & Sensory Strategies to Increase Motivation
(47:40) Moving Away from Feelings Meters
(50:53) Recommendations from Jessie & Chris
(57:05) What's next for Chris & Jessie
About Jessie Ginsburg & Chris Wenger
Learn more about Jessie Ginsburg:
Learn more about Chris Wenger:
Find Us On
Website - https://www.medtravelers.com/slpfulldisclosure/
Instagram - https://www.instagram.com/slpfulldisclosure/
YouTube - https://www.youtube.com/slpfulldisclosure/
Apple Podcasts – http://bit.ly/slpfulldisclosureapple
Spotify – http://bit.ly/slpfulldisclosurespotify
About the Show
Producer - Jonathan Cary
Assistant Producers – Katie Schrauben & Sam MacKay
Powered by Med Travelers