Ep. 58 – Childhood Apraxia of Speech and Dysarthria - Laura Baskall Smith MA, CCC-SLP
November 22, 2021
On this packed episode, we talked with an SLP for whom our topic is close to home. Special guest, Laura Baskall Smith MA, CCC-SLP, joined us to discuss childhood apraxia of speech and dysarthria—sharing her unique experience treating her daughter's apraxia, ways to plan treatment for childhood apraxia of speech, important resources for SLPs to implement in apraxia treatment, and more.
Subscribe to the Podcast!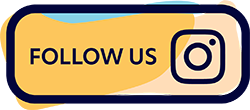 This show is made possible by Med Travelers. If you're interested in exploring a career in allied travel, visit: https://www.medtravelers.com/getting-started/become-an-allied-traveler/ to learn more about the nationwide opportunities they have to offer!
We Discuss
(0:00) Show introduction and Laura's career background
(9:41) Treating your child's apraxia of speech
(20:36) Defining apraxia of speech as an SLP
(24:33) Early signs of apraxia of speech
(34:22) SLP assessments for diagnosing childhood apraxia of speech
(50:01) Teaching kids with childhood apraxia to advocate for themselves
(52:46) Planning treatment for childhood apraxia of speech
(1:01:31) Important resources for treating childhood apraxia
(1:04:09) Understanding pediatric dysarthria
About Laura Baskall Smith MA, CCC-SLP
Laura is a 2014 graduate of Apraxia Kids Boot Camp, has completed the PROMPT Level 1 training, and the Kaufman Speech to Language Protocol (K-SLP). She is the author of Overcoming Apraxia and has lectured throughout the United States on CAS and related issues. Currently, Laura is a practicing SLP specializing in apraxia at her clinic A Mile High Speech Therapy in Aurora, Colorado.
Where to Find Laura Online:
Find Us On
Website - https://www.medtravelers.com/slpfulldisclosure/
Instagram - https://www.instagram.com/slpfulldisclosure/
YouTube - https://www.youtube.com/slpfulldisclosure/
Apple Podcasts – http://bit.ly/slpfulldisclosureapple
Spotify – http://bit.ly/slpfulldisclosurespotify
About the Show
Producer - Jonathan Cary
Assistant Producers – Katie Schrauben & Sam MacKay
Show Notes – Sam MacKay
Music & Editing - Aidan Dykes

Powered by Med Travelers