Ep. 56 – Working with the Parkinson's Disease Population - Sierra Corbin MS, CCC-SLP
October 25, 2021
On this episode, we unpacked the difficult and somewhat unknown Parkinson's Disease. Special guest, Sierra Corbin MS, CCC-SLP, brought her expertise to the forefront, discussing speech therapy practices with Parkinson's Disease clients, understanding the onset of Parkinson's, different treatment methods for Parkinson's, and more.
Subscribe to the Podcast!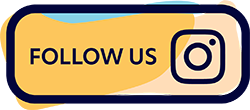 This show is made possible by Med Travelers. If you're interested in exploring a career in allied travel, visit: https://www.medtravelers.com/getting-started/become-an-allied-traveler/ to learn more about the nationwide opportunities they have to offer!
We Discuss
(0:00) Show introduction and Sierra's career background
(12:21) Starting a Parkinson's Disease voice therapy practice
(17:04) Speech therapy with Parkinson's Disease clients
(20:04) Understanding the onset of Parkinson's Disease in patients
(22:39) The Early Symptoms of Parkinson's Disease
(28:45) Involving family in Parkinson's treatment
(30:05) Determining the causes of Parkinson's Disease
(31:40) The Speak Out treatment program for Parkinson's Disease
(40:08) First steps for treating Parkinson's Disease
(46:02) Knowing when to discharge Parkinson's Disease patients
(47:59) Advice for SLPs interested in working with the Parkinson's Disease Population
About Sierra Corbin MS, CCC-SLP
Sierra began her path in speech-language pathology as a volunteer with ShelterCare in Eugene, Oregon, mentoring a survivor of traumatic brain injury. She has since expanded her career and expertise, earning a master's degree, completing an internship in a Primary Stroke Center hospital, and working for several years in skilled nursing facilities. Sierra currently works at the University of Oregon's Communication Disorders and Sciences program, supervising graduate students and implementing community programs.
Where to Find Sierra Online:
Find Us On
Website - https://www.medtravelers.com/slpfulldisclosure/
Instagram - https://www.instagram.com/slpfulldisclosure/
YouTube - https://www.youtube.com/slpfulldisclosure/
Apple Podcasts – http://bit.ly/slpfulldisclosureapple
Spotify – http://bit.ly/slpfulldisclosurespotify
About the Show
Producer - Jonathan Cary
Assistant Producers – Katie Schrauben & Sam MacKay
Show Notes – Sam MacKay
Music & Editing - Aidan Dykes

Powered by Med Travelers