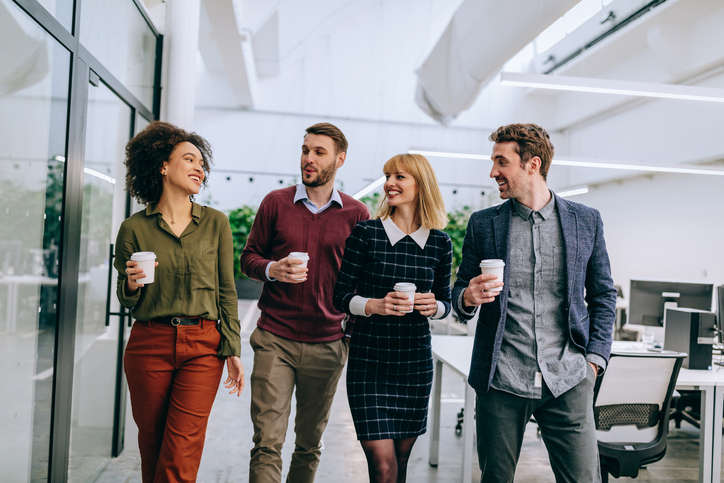 What Do Travel SLPs Wear to Work?
Do you have a closet full of clothes and still feel like you don't have anything to wear? A lot of us feel that way, especially when we're packing for a trip or looking for an outfit to wear to work.
But if you're about to start a new job as a speech-language pathologist (SLP)—either in a permanent or temporary position—you'll want to sort carefully through your wardrobe to see if you've got the right work attire. If not, it may be time to make a few strategic purchases.
Start with these tips from fellow practitioners to know what SLPs should wear to work in different settings, and what you should leave in your closet.
Clothing for Your SLP Job Setting
If you're going to be working as a speech-language pathologist at a school, the dress code is likely to be business casual, according to Jennifer Martin, MS, CCC-SLP, currently senior director of teletherapy at AMN Healthcare. Martin regularly works with speech-language pathologists who take travel or seasonal SLP assignments. Business casual attire might include pants and a polo or button-down shirt for men, or pants, long skirts or casual dresses for women.
But if you're not sure, ask about your employer's dress code before you plan your outfits.
"If you are working in a school, most likely you will need to follow the district's guidelines for dress code," said Emily Rooker, a speech-language pathologist and co-founder of Bright SpOT Pediatric Therapy in Austin, Texas. "In my experience, this was more business casual—emphasis, in my case, on the casual. Typically, jeans were only permitted on Fridays. During the rest of the week, I wore comfortable slacks with a nice shirt and closed toe shoes."
Martin noted that some medical offices will also allow a business casual approach, but sometimes SLPs wear scrubs if they are working on feeding therapy or anything that might get messy.
Footwear to Keep Your Feet Happy
Perhaps the most important factor to remember when choosing footwear for your SLP job is comfort. Opt for a comfortable shoe that's easy to walk in and won't slip off your foot.
"You will be walking a lot in schools and medical facilities," said Martin.
She suggested a Dansko-type clog, but you may prefer another type of comfortable shoe with good arch support. Definitely skip the open-toed shoes if you're working in a medical office, but some schools may allow sandals and other open-toed shoes. Again, if you're not sure what's allowed, ask your employer.
Accessories That Won't Interfere
Accessories are a fun way to make an outfit look special, and you don't have to entirely give up this way of spicing up a plain outfit. You do, however, have to be thoughtful about what you're wearing and the audience you're wearing it around.
"I would say to avoid dangly earrings or necklaces if working with a population that is prone to grabbing or aggression," said Martin. "If you're working with adults with traumatic brain injuries or psychoses, you may also want to avoid anything that can be grabbed. And if working with young children in a birth-to-age-three setting, you may also want to avoid wearing anything that can be pulled or yanked."
Rooker agreed. "In all settings, I have also kept jewelry to a minimum to decrease distractions, as well as to prevent having a dangling earring or necklace grabbed by a young child," she said.
Something else to think twice about: using perfume and other strongly-scented hygiene products.
"The one thing I avoid as an SLP: perfume," said Alison Shiel, MS, CCC-SLP, director of rehabilitation services for a skilled nursing facility in New Hampshire. "Not only do some patients have allergies, but the strong smell of perfume can irritate the respiratory system for patients with pulmonary comorbidities and disrupt the breathing and swallowing exercises we work through in our sessions."
When in Doubt, Remember This
If you're still wavering over what to wear for your new speech-language pathologist job, remember this key principle: "At the end of the day, I would say most SLPs dress for comfort in most all settings," Martin said.
You can still dress professionally while being comfortable, of course—and that's the result you want. But it's probably better to err on the side of being slightly more dressed up at first.
"You can always dress down once you get the feel for the environment and observe what everyone else is wearing," said Rooker.
Related:
"Everything to Know About Traveling for Your Clinical Fellowship," a recent podcast featuring Jennifer Martin, MS, CCC-SLP
Med Travelers, an AMN Healthcare company, is recruiting speech-language pathologists for a variety of travel SLP jobs across the U.S.