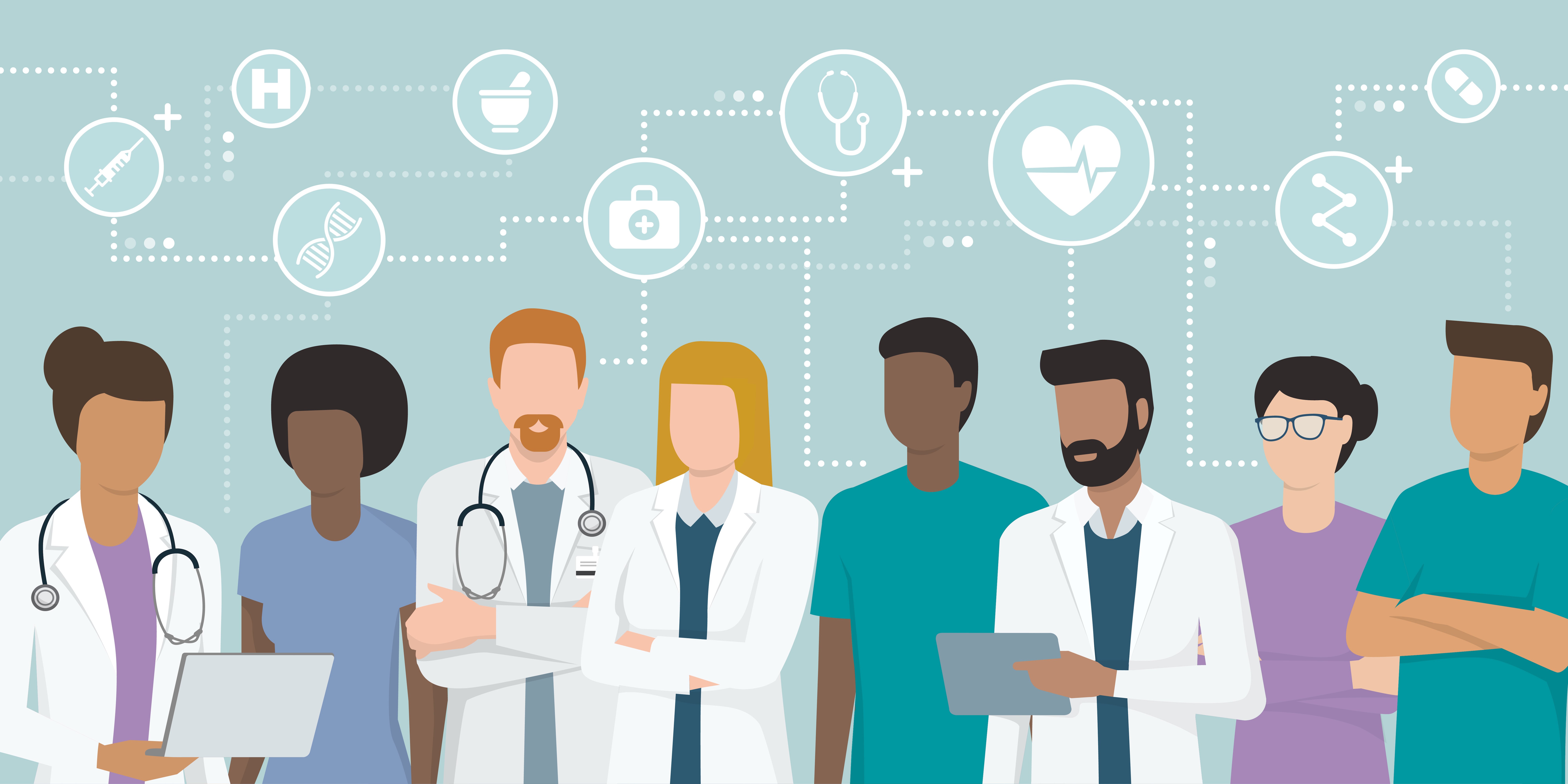 Top Trends in Allied Therapy Travel in 2022
Looking for some new career options this year? Opportunities abound for allied health travelers in 2022 who are ready to pack their bags for the next interesting assignment.
"There is definitely an increase in opportunities and an increase in rates," said Eleni B., manager of recruitment with Med Travelers, a top allied health staffing agency. The upturn reflects the latest in travel therapy trends.
"The travel market has spiked," added Aaron Q., senior principal of recruiting at Med Travelers. "The market has bounced back to pre-COVID-19 levels and even stronger."
When COVID-19 first hit the United States in March of 2020, with elective procedures on hold, physical therapy (PT) and occupational therapy (OT) travel opportunities took a hit, Aaron said.
Many traveling therapists accepted permanent positions, but now with travel positions returning, opportunities exist for newer graduates, Bouzas.
What to Look for in Allied Travel Therapy This Year
Travel therapy trends
Allied travel trends in 2022 include high demand for physical therapists. The demand is the strongest it has been in six years, with more than 1,000 opportunities available across the country for licensed PTs as the year began, Aaron said.
Occupational therapist jobs also have bounced back strongly, he added.
Demand for speech-language pathologists remained strong in school and skilled nursing settings, and now it has increased in acute care and outpatient settings.
Organizations "are understaffed in general," Eleni said.
Healthcare travelers often seek out warmer climates in the winter, just as snowbirds follow the balmy weather. But during the summer, the Pacific Northwest and Northeast are more popular, Aaron and Eleni added.
Allied health travelers can work full time, accepting three or four travel contracts annually, taking some time off between assignments. Those who do make a full-time commitment receive health, dental, vision and retirement benefits.
Allied travel in 2022
Opportunities exist for allied health travelers in all states and in rural, suburban and urban settings. Travel assignments for PT and OT are strongest in acute care, home healthcare and outpatient. For speech-language pathologists, demand is strongest for skilled nursing and school settings.
Some organizations have had allied traveler assignments posted for weeks, as the desired rehabilitation professionals remain elusive. This leads to higher pay rates, as facilities try to lure travelers who can provide care for their patients.
Sometimes, organizations will be flexible about prerequisites, such as requiring candidates to have at least a year or two of experience, when demand for allied travelers exceeds supply.
Vaccine mandates are also affecting the job market, due to some variations in state and local requirements. Fortunately, allied health recruiters are available to help travelers navigate the varying policies and client requests.
For PTs, more states are joining the Physical Therapy Licensure Compact. Thirty-four states already participate, making travel and licensing in these states easier.
Travel teams
More and more clinicians are deciding to try out allied health travel together with a fellow therapist or nurse. Kalie S., manager of recruitment, and Kimberly C., senior principal recruiter with Med Travelers, work together, placing teams in the same or in nearby facilities. The recruiters present the option to facilities.
"New grads, especially, like to take the leap to travel with a friend," Kalie said. "There are more opportunities for teams, and that makes it easier to navigate now."
Some of the teams are friends, others might be spouses. They may or may not work together but will be able to share housing expenses and explore the destination with a buddy. Teams should remain flexible about locations or setting.
"They are molding their way together and learning from one another," Kimberly said. "It's absolutely possible to travel together, with the needs so high. It's a lot easier than it used to be."
Advice for new allied travelers
As a growing number of facilities become more flexible with newer graduates or clinicians who have not traveled in the past, travel opportunities are opening up for those rehabilitation professionals ready to see the country.
"We are placing more new grads than we have ever before," Aaron said.
Med Travelers will help candidates apply for licensure in other states. And licensure can take several weeks. The company will reimburse that expense. Additionally, travelers will need to provide credentialing items, such as shot records, a physical, basic life support and other certification documentation.
"Whether new grads or seasoned in their profession, new travelers should be financially prepared to go out on a traveling adventure," said Rachel K., manager of recruitment for Med Travelers, "Getting started, there are upfront costs for credentialling items or travel to the destination that we reimburse for. It's extremely worth it."
In addition to hourly pay, allied health travelers also receive weekly housing and meal stipends when traveling more than 50 miles from their tax home.
For travelers who prefer not to use the company-arranged housing, Rachel recommends looking at different housing options, such as extended stay hotels or a room in someone's home. Housing can cost extra in large cities, but outside of the urban core, costs can be less.
"The jobs are out there," she said. "The physical therapy and speech language pathology [opportunities] are huge."
Travel therapy trends remain strong for allied travel in 2022. Now is a great time to see the country and experience practicing in different work settings.
To learn more about travel therapy positions with Med Travelers, complete our quick application to get connected with a career advisor today.