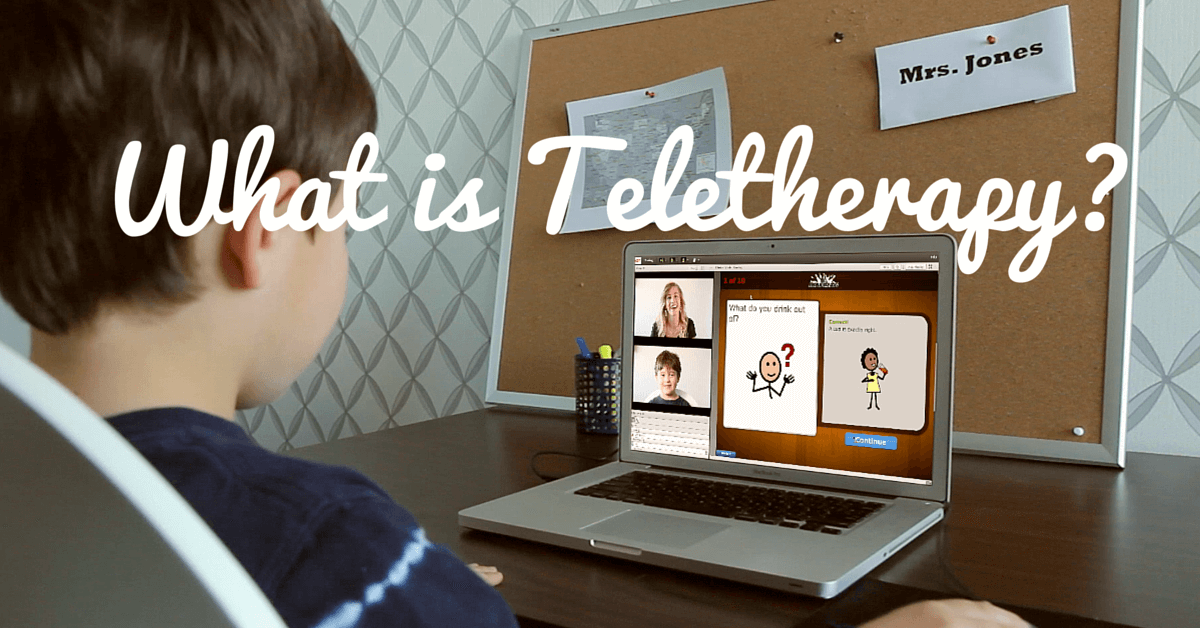 Therapy Through Technology: What is Teletherapy and How Can I Use It?
Have you heard of Teletherapy? If you are an experienced Speech Language Pathologist, then you have an entire world of opportunity opening up to you with Advanced's groundbreaking Teletherapy program. We sat down with Melissa Jones and talked about the program and how it's changing how therapy can be delivered.
First off, what exactly is Teletherapy?
Teletherapy is providing therapy through a live video connection over the internet. You provide the same treatment as you would in person; it's just done through a computer! If you've ever used Skype on your computer or FaceTime on your iPhone, you've used the same type of technology teletherapy uses.
What types of therapy can be provided using teletherapy?
The most common therapy provided through technology is speech therapy for school-aged children, such as language and articulation. However, this is largely due to reimbursement limitations and not the effectiveness of teletherapy. Teletherapy can also treat cognition, aphasia, voice, and other diagnoses treated by speech-language pathologists.
What settings utilize teletherapy?
Currently, the only setting where the use of teletherapy is widespread is in schools. Medicare and major insurance do not currently reimburse for therapy services provided through teletherapy. However, huge efforts are advocating to change this.
You should have experience with treating the diagnoses you will be treating remotely in person. This is so you are familiar with techniques and treatment approaches that are appropriate and can modify them to be done through a live video.
Do I need to have any special training or equipment for teletherapy?
Familiarity with technology and how to utilize it in therapy is a great skill to have. It doesn't matter how great of a therapist you are; if you cannot connect through the video, you will not be able to engage with the children you are working with effectively. You also need a computer with a camera and a high-speed internet connection.
Can I practice teletherapy alongside a regular clinical position?
Yes! Teletherapy can be flexible to fit into your schedule, which is one of the reasons it's so appealing…not to mention you can work from your home!