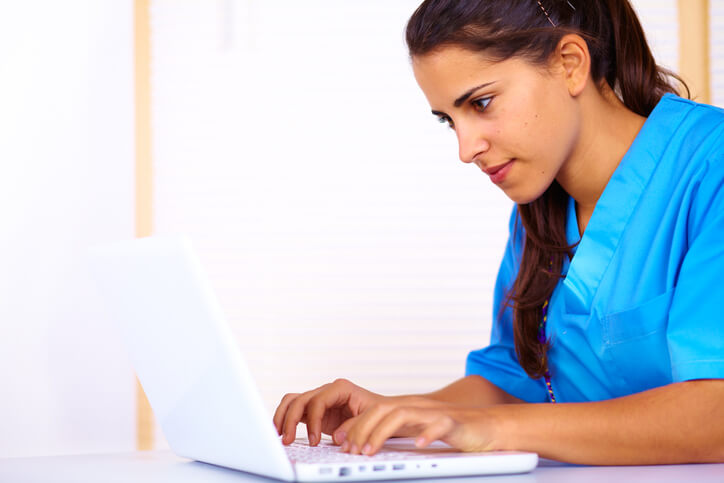 What to Look for in Traveler Benefits
As the demand for travel health care professionals has grown across the country, so too has the list of available benefits. Traveling has emerged as an extremely viable career option that offers a wealth of resources that permanent allied health care professionals enjoy. For this reason, when considering which travel agency to engage, clinicians are encouraged to look at the big picture which not only includes the variety of assignments offered, housing and pay rates, but the portfolio of benefits, as well.
"In today's healthcare environment, travel allied clinicians have a lot of choices," explained David Schmiesing, Divisional VP of Recruitment at Med Travelers, one of the industry's leading travel companies. "For this reason alone, travelers should not settle for sub-par benefits. They should do their homework and identify opportunities that address all of their needs."
While comparing travel companies, be sure to ask the following questions:
Are medical and dental insurance included?
How soon do insurance benefits take effect?
Do travelers qualify for life and liability insurance?
What are the retirement planning options?
Does the travel company offer 401(k) opportunities?
Medical and Dental insurance
Whether you need immediate health and dental coverage, an affordable option for your family, or you want to stay with your current physician, choose a travel company that provides the coverage that's right for you. "Because the travel lifestyle is so fast-paced, it's important that you find a company that offers insurance packages that can keep up," said Med Travelers' Schmiesing. "Our plans are specially designed to suit the needs of travelers."
Free Life and Liability Insurance
Another characteristic on which to judge travel companies is their life and liability policies. Despite the relatively brief time spent on each assignment, travelers can and should qualify for the same coverage as permanent employees. "Med Travelers benefits were built specifically for travelers," Schmiesing remarked. "So basic life insurance and accidental death and dismemberment insurance coverage is offered at no cost. Free life insurance is contingent upon enrollment in a medical plan, and free professional liability insurance is also offered, with Med Travelers named on the policy along with the traveler. Med Travelers also offers FMLA coverage, with voluntary short-term disability available."
Corporate 401(k)
Retirement planning options represent one of the major areas of recent benefit improvements for travel allied professionals, as leading travel companies recognize the need to view their clinicians as long-term employees rather than temporary specialists on limited assignments. Med Travelers, for example, now provides a 401(k) plan that clinicians can enroll into on their first day of an assignment. They may contribute up to $17,500 annually, tax free. Travelers age 50 or older may contribute up to $23,000.
Exceptional Customer Service
In many ways, the high demand for allied clinicians across the country puts travelers in the proverbial driver's seat, affording them the luxury of choosing a travel company that services all of their needs. "This is exactly how we view our role," confirms Schmiesing. "When you join the Med Travelers team, you gain access to industry-leading benefits, and you'll also be provided with resources that are unmatched within the field of allied travel healthcare."
"Not only will you have a benefits coordinator at your disposal," he continued, "But you'll also be working with your personal recruiter, housing and payroll specialists, a quality management specialist and clinical liaisons. Our services are free, and we have a 24-hour emergency hotline so that travelers are never alone. We have a complete team here, which is exactly what allied healthcare professionals should insist on as they embark on their travel adventures!"