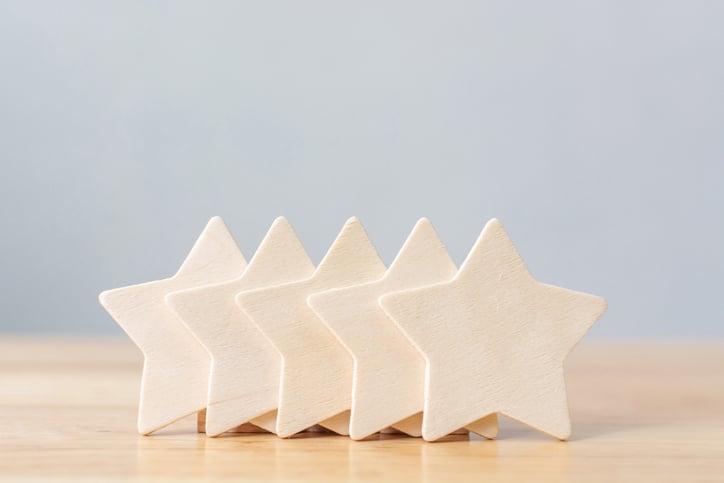 5 Keywords to Include on Your Physical Therapy Resume and Why
By Tiffany Aller, Contributor
The language you use in your PT resume can mean the difference between catching a recruiter's eye and falling short to other professionals. Not only is it key to include several important keywords, but they should also be used as close to the top of your resume as possible.
Hiring statistics show that you only have a few seconds for your career collateral to gain a recruiter's attention. The sooner a recruiter or hiring manager sees those keywords, the more likely they are to continue scanning your resume.
While working on your resume, you may be interested in targeting a number of opportunities for work as a physical therapist. To learn more about PT travel careers or browse the many opportunities for jobs around the country, visit the Med Travelers job board.
Keywords for enticing physical therapy resumes.
Keywords help your resume to rise to the top of a recruiter's pile of potential candidates. In addition, many organizations now use special software that seeks to match the contents of your resume to attributes they want a potential new hire to possess. Use these five suggestions to make your resume both attractive and easily scannable.
1. Keywords related to your specialty
While many physical therapists are generalists, others concentrate on specific types of therapy. If you are a specialist, use terms related to that specialty prominently in your resume. Some examples include:
Sports medicine rehabilitation
Pediatric physical therapy
Geriatric physical therapy
Neurological physical therapy
These keywords will stand out more if you have attained certification through the American Board of Physical Therapy Specialties.
2. Keywords related to your degrees and certifications
In addition to certifications conveyed by the American Board of Physical Therapy Specialties, you should highlight other medically related certifications you've earned, including CPR, first aid certification, and Basic Life Support certification through the Red Cross, as well as certifications that enable you to perform additional services like massage therapy, wound care or personal training. Additionally, therapists who have earned additional master's degrees to augment their graduate degree in physical therapy or who have gone on to complete a doctoral program should highlight those accomplishments prominently.
3. Highlight soft skills keywords on your PT resume
Most of your time on the job entails working directly with patients, using a combination of therapy modalities and exercises plus people-centric soft skills to augment the patient-provider relationship. While some job seekers shy away from these words, perhaps considering them too generic to stand out to a recruiter, strategically using keywords that describe your soft skills can be very beneficial. Consider these terms:
Active and passive listening skills — to fully understand patients and their needs.
Critical thinking — to emphasize how you make evaluations and therapy decisions
Cultural sensitivity — to show you're equipped to compassionately work with a diverse patient population
4. Feature keywords descriptive of related duties
Physical therapists, especially those working in small clinics or solo practitioners, can incorporate important keywords in the PT resume that call attention to related skills they've attained. Some of those areas include:
Patient/insurance billing
Occupational therapy expertise
Proficiency in modalities including TENS, EMS, ultrasound, traction, and paraffin therapy
Home health offerings
5. Include keywords that describe your demeanor
Every physical therapist brings a different set of skills to the job, which may be closely related to their demeanor and personal physical abilities. Keywords related to those areas can make your PT resume pop and show how well you may fit with different types of workplaces. Consider including some of these terms to highlight your personal skills:
High energy levels
Physical dexterity
Multitasking abilities
Strength and flexibility
Time management
Technological aptitude
Putting your best foot forward
Objective statements are no longer the gold standard for beginning your resume. The new norm is a career summary or a bulleted list of your key offerings instead of those aspirational statements. The valuable real estate at the top of your resume allows you to include your most important keywords so a hiring manager can spot them quickly and easily. By designing your PT resume to capture attention and using various types of keywords to emphasize your suitability as a candidate, you'll be well on your way to landing your next physical therapy position.