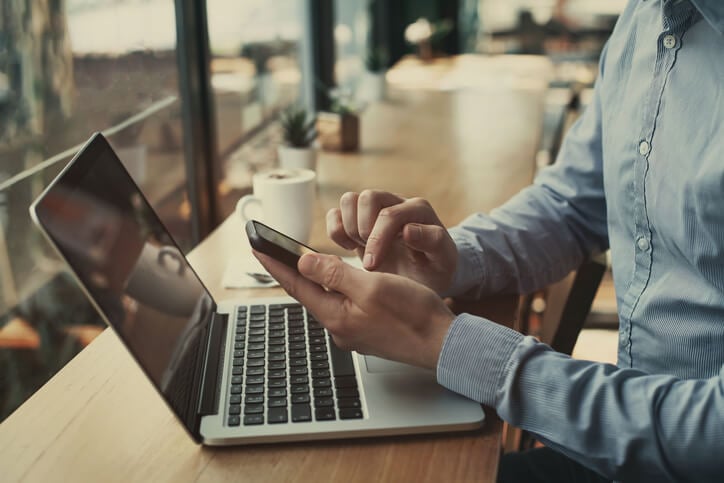 10 Occupational Therapy Apps for Brain Injury Patients
Occupational therapists now have more tools than ever before to help patients recovering from traumatic brain injury--and many of these tools exist on smartphones and tablets. Between therapy sessions, OTs, COTAs, and their therapy colleagues can now recommend mobile apps for brain injury patients and caregivers to help them remember information and deal with everyday tasks during rehabilitation.
10 of the Most Popular Apps for Brain Injury Patients
1. Brain Synch
(iOS)
This fun app, featuring four unique games, challenges people to use both halves of their brain to complete tasks. Patients are tested to match shapes, trace lines, and reverse patterns; they can play challenges against the clock or play slowly in Zen Mode. The games are styled after real brain therapies, but anyone can enjoy them. All ages and skill levels are considered, and the style of play can be adjusted for different difficulties.
2. Breathe2Relax
This portable stress management tool provides detailed information on the effects of stress on the body and instructions and practices exercises to help users learn diaphragmatic breathing. Designed to help with mood stabilization, anger control, and anxiety management.
3. Find My iPhone
(iOS)
Okay, who hasn't misplaced their phone on occasion? But those recovering from traumatic brain injury may have more trouble than most. If a patient misplaces their iPhone, iPad, iPod touch, or Mac, the app will let them use any iOS device to find it.
RELATED: Top 10 Apps for Travel Therapists
4. Lumosity
This popular app includes brain exercises targeting memory, attention, speed, flexibility, and problem-solving. Users can design their own personalized training, including "courses" with TBI-specific content. Games adapt to user performance, helping patients stay challenged in a variety of cognitive tasks.
\5. Visual Schedule Planner
(iOS)
This customizable visual schedule app for iPad or iPhone is designed to give an individual an audio/visual representation of the events in their day. Events that require more support can be linked to an activity schedule or video clip to help model the task even further.
6. Flashcards Deluxe
The old 3" x 5" flashcards have come a long way. This digital version can be used to study and help memorize just about anything. The app contains a built-in dictionary and has the capacity to create multi-sided cards that include pictures and sounds, zoom into pictures, and auto-repeat sounds.
7. Find My Car Smarter
(iOS)
If you've ever come out of a store and asked, "Where did I park?" you can understand how patients with memory challenges may find this app extremely useful. This car finder app uses a Bluetooth Smart-enabled device in the car to automatically pair with the driver's phone when it is parked. It saves the location of the car and can help reunite drivers and their vehicles hours later. Free download, but a Bluetooth Smart device may need to be purchased.
8. Quick Talk AAC
There is a huge need for assistive technology that can equip non-verbal to communicate, and Quick Talk was designed to give a voice to those who cannot speak for themselves. This flexible mobile app has been used effectively with a variety of patients with special needs. Typical augmentative and alternative communication (AAC) devices and apps are either too expensive or too complicated; Quick Talk offers many features in a simplified, affordable solution.
9. Dragon Dictation
(iOS)
This easy-to-use voice recognition application allows users to speak easily and instantly see their text or email messages. Patients can even do status updates directly to their social networking applications, like Facebook and Twitter, or send notes and reminders to themselves just by using their voice.
10. Dragon Mobile Assistant
(Android)
Siri who? This app serves as a personalized virtual assistant that helps users complete tasks quickly and easily. They can send and receive text messages, social media updates, emails, and more. They can also set reminders, make appointments, and search the internet, using their voice to stay organized.