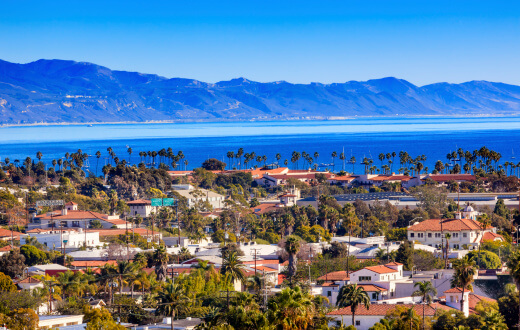 Allied Healthcare Jobs are in Demand: Why Now is the Right Time to Travel
By Christina Scannapiego
While the draw of landing a permanent allied healthcare job may seem like the obvious choice, many clinicians today are realizing how valuable an allied travel career can be for a number of reasons. According to experienced recruiters Christina Miner and August Larsen at the leading allied travel staffing company, MedTravelers, now is the perfect time to explore the travel healthcare option.
"There has been a dramatic rise in job openings in recent months, and more pay at the top for many of these positions at quality facilities," explained Miner. "
Lawson agreed: "Opportunities are increasing as facilities adjust to the new Medicare and Affordable Care Act policies."
Miner added that "The demand never really went away, but there was a cautionary effect as organizations waited to see how new healthcare policies would impact their business. Now, they're trying to fulfill their huge need for therapists."
Along with the knowledge that allied clinicians are in demand and that travel jobs are available with opportunities to build your resume and personal experience, you've got a number of reasons to choose an allied healthcare career:
You will make a difference in your patients' lives.
Just because an assignment isn't long-term doesn't mean that you, as a clinician, can't have a profound impact on your patients' progress or recovery.
Lawson recalls visiting a facility in Dallas with some other Med Travelers recruiters. They were having lunch with a traveler when "a lady walks in and gives him a huge hug, out of nowhere," he says. "She then tells us her story—she'd been in a car accident and was told that she'd never walk again. She was ready to give up, but this particular traveler, who was her therapist at the time, wouldn't let her. He really pushed her. One day, he showed her the progress sheet, and she was shocked at how far she'd come." Fast forward to that day in the cafeteria, and "she was able to walk right up to him and give him a big hug."
<More About Physical Therapist Jobs>>>
Location, Location, Location
All the most sought-after destinations have graced the menu again: Alaska, Hawaii, Miami, San Diego, Santa Barbara, Los Angeles … "all the fun places," says Larsen. For example, the Hilo Medical Center on the lush side of Hawaii's Big Island is currently looking for PTs and OTs – imagine hiking to a waterfall or walking up a black sand beach on your days off. Miner also mentioned the exclusive relationships Med Travelers holds with top-notch facilities in great locales like the Southern California coastal communities, family-friendly and welcoming locations in Texas, and increased positions in skilled nursing facilities across a number of states with exclusive client, Aegis.
"We've got options from Hawaii to Minnesota and Iowa to Florida," Larsen says. "The country is yours to explore while building your experience."
"Traveling can be a way to 'try it before you buy it,' " Miner adds. "Why not experience all possible healthcare jobs in demand before settling down into a long term career choice?"
Travelers Are a Part of the Team
According to Miner: "Our clinicians do such a good job, they're changing the way facilities may have perceived travelers in the past. Long-gone is that notion that a traveler is not as valuable or someone outside of the team. Instead, they provide value as an extension of any facility's core staffing."
In addition to a polished reputation, travelers are making connections that not only serve their professional careers, but they create friendships that they carry with them well beyond their assignment. "The therapy world is a tight knit group of people. Travelers make friends that last forever," says Larsen.
Miner agrees. "When I'm on social media, I notice that a lot of travelers who didn't previously know each other become friends. Then I see that they've been working in the same area or at the same facility – travelers tend to relate and flock together. They'll go sightseeing, organize get-togethers and build a common bond at work. They keep those friendships through the years."
The traveling therapists and other clinicians that Miner has placed on assignment tend to create quite a rapport with permanent staff at their respective facilities, as well. "I had a nurse go out of her way to call me and tell me what a great job a traveler was doing. She wasn't this traveler's manager—she just felt so strongly about what this particular therapist was doing at the facility that she felt compelled to contact me," Miner recalls.
Learn more about how you can sign up for your travel career. Get Started Now.
<Browse jobs in any location>
<Start an application>