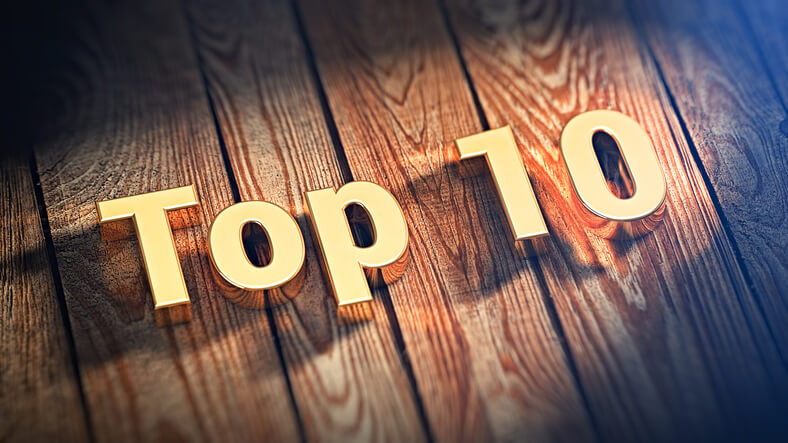 Top 10 Reasons New Grad Therapists Should Travel
See why travel therapy jobs are a great first step in your allied health career!
By Melissa Wirkus Hagstrom, contributor
Endless adventure, new friends, career growth, and the opportunity to learn cutting-edge skills--these are just a few of the many reasons why allied health therapists choose to travel. And the best part is, you don't have to wait!
New physical therapists, occupational therapists, speech therapists and other allied health professionals can choose to <work as a travel therapist> right after graduation. In fact, stepping into a travel career is a great way to start strong and lay the foundation for a successful career.
Here are 10 reasons allied travel jobs are worth considering:
1. Career growth
From learning new computer systems to working alongside experienced therapists, physicians and other clinicians, it's safe to say that traveling can definitely help take your career to the next level of success. Travelers are flexible, adaptable, driven and eager to take on challenges, and employers look for all of these traits when selecting potential applicants. Launching your professional career with travel therapy jobs can help you take your career in any direction you choose down the line.
2. Exposure to different work settings
Allied travel can also open new doors for different clinical settings, and give you a chance to find where you're most comfortable. For example, new therapists may start out in skilled-nursing facilities, and then move into different settings such as acute care, outpatient clinics, physician practices or home health. Travel jobs have helped many new graduate therapists find their passion and steer their career choices.
3. Travel adventures across the U.S.
You've worked hard to attain your degree, what better way to celebrate than getting a job where you are paid to travel? Always wanted to see the sights in the Big Apple, try surfing in the O.C., or explore the Rocky Mountains? Knock a few cities off your bucket list or take an assignment near friends or family members. Med Travelers, an AMN Healthcare company, offers assignments in all 50 states, so check our <travel therapy job listings> and start thinking about where your first (or next) contract can take you.
RELATED: <Leaving the Big Easy for a New Grad Travel Career>
4. A personal career advocate
One of the best perks of working in allied travel is the chance to have a professional recruiter in your corner. After you <apply with Med Travelers> as a new graduate therapist, you will be matched with a recruiter who will go to work on your behalf (at no cost to you). Your recruiter will help you clarify your career goals, find your ideal jobs, prepare you for interviews, and help with your placement and relocation. From assisting with state licensing to arriving at your new place, our recruitment team is there to provide support at every step along the way--and throughout the time you are on assignment.
5. Flexible schedule
So you want to take a couple of weeks off to do some post-graduation traveling or attend your cousin's wedding? With an allied travel career, it's all possible. A flexible schedule is one of the most-sought-after yet hard-to-find benefits for new graduates. As a travel therapist, however, you can take a short-term contract (often 13 weeks) and then take time off between assignments to do as you please. That's the best part of allied travel--the freedom to work when and where you want!
6. Networking and new friends
When you put yourself out there, you never know what good things may come your way--and this is especially true in allied travel. An open mind and a friendly attitude can pave the way for many professional and personal relationships. Traveling offers the unique opportunity to expand your circle and make contacts in different cities throughout the U.S. Some travel job contacts may lead to permanent positions, and many travelers end up making lasting friendships with those they meet. Some new therapists have found a friend to travel with on assignments, and some have even met their future spouses!
7. Professional development and skill-building work
Travel is one of the best ways to expand your skill set as you gain valuable exposure to many different techniques and diverse ways of performing the same task. One facility may conduct therapy sessions very differently than another, and, as a traveler, you'll have the opportunity to learn from each assignment you take. You'll also have the chance to work with mentors, learn best practices from experienced therapists, be exposed to different patient populations and cultures, pursue <free continuing education> and more.
8. Excellent compensation
In today's economy, paying off school loans and earning a healthy salary are certainly a top focus upon graduation. Travel therapy jobs can be a boon when it comes to making headway with your monetary situation. Take a look at <Med Travelers' job board> and you'll find that our assignments for travel therapists offer some of the most competitive pay rates out there.
9. Free housing
If you've ever wished that someone would pay your rent for you, you're in luck! Med Travelers offers free, company-arranged housing near your assignment facility, or can provide you with a housing stipend to find your own accommodations. And with your housing covered, just imagine how far you can stretch that paycheck to cover essentials and the fun stuff, make progress on paying off loans and even start saving for the future!
10. Top-notch benefits
In addition to free housing and competitive pay, traveling therapists can take advantage of a full benefits package. As an example, Med Travelers offers comprehensive medical, dental, vision, and life insurance. Our allied professionals also receive perks like a 401(k) retirement plan, free continuing education, travel reimbursement, bonus programs, and more. Just contact a Med Travelers recruiter for details.
Whether you want to work in outpatient facilities, acute care, inpatient rehabilitation, or another setting, allied travel jobs can take you there. You've graduated and have your license…let the adventure begin!
<GET STARTED in your new travel therapy career> with help from the allied staffing professionals at Med Travelers.
© 2016. AMN Healthcare, Inc. All Rights Reserved.