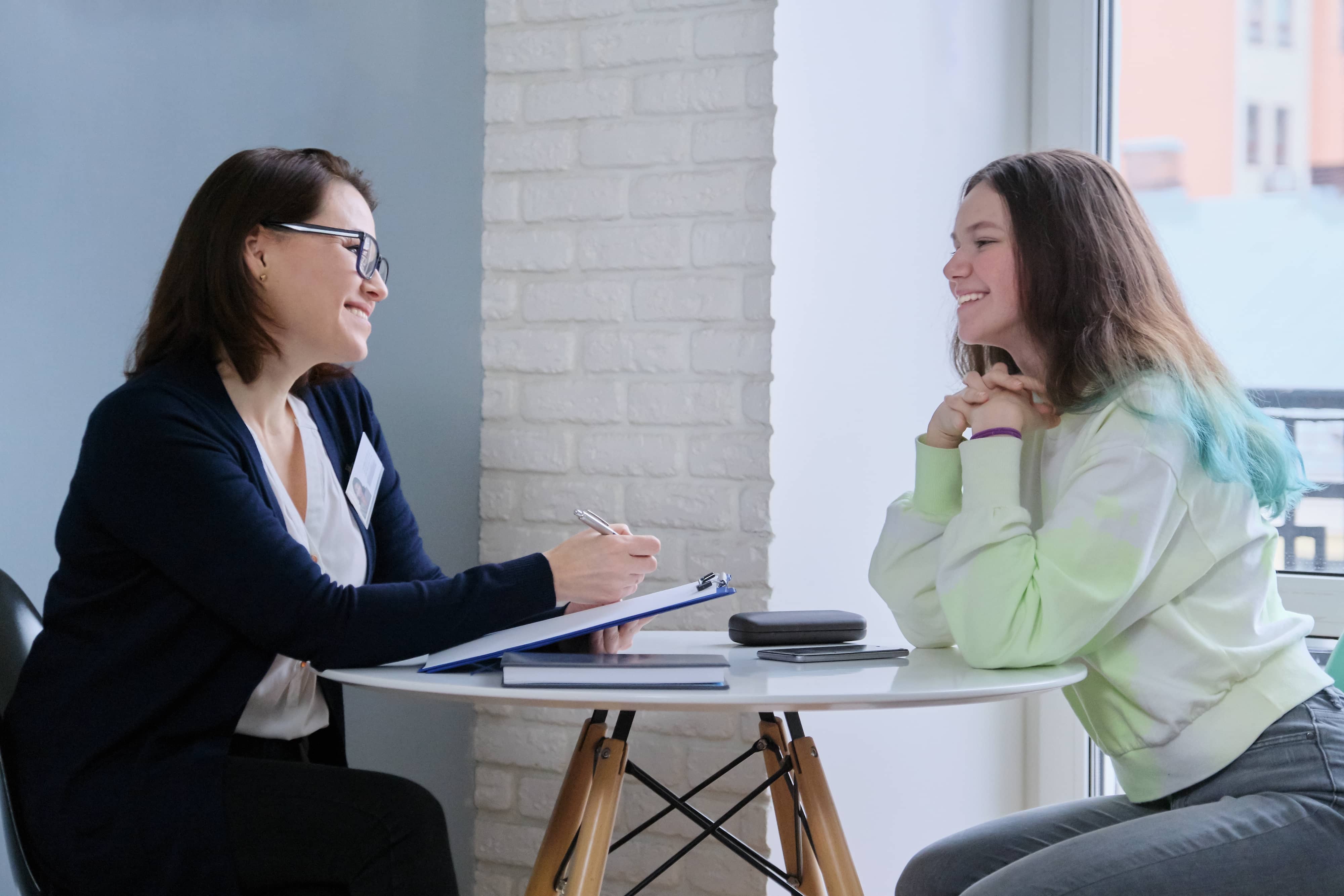 Keys to Starting a New School Psychologist Travel Assignment
Navigating the Early Stages of Your School Psychologist Job
Congratulations, you've accepted your first school psychology travel assignment! You might be wondering, what happens next? Look no further—we've put together a guide just for you, featuring tips and advice for a successful start and what to expect from your first days on the job.
Arriving at School
The most important first step in this adventure is to make sure you are somewhat "settled" into your new "home" at your new assignment location. This includes all those basic things like clothes, shoes, but also making sure you have your technology equipment set up and ready to go! It's important to map out where you need to be on the first day of your assignment and
plan to get there on time and ready to work.
Once you have arrived at your new assignment location, you will begin a process within the school district that will include, providing you Human Resources paperwork, security badges, computers, equipment, keys, and all the things that you will need to get started. It's common practice for you to meet with the lead school psychologist and/or special education director, who will assist you with more of the specifics of your assignment. You might be wondering:
• What school or schools will I work at?
• Who are my main contacts once I arrive at those schools?
• Are there already meetings set up for me to meet the staff?
Although all districts are different, you will likely start at the district office building where Human Resources, Technology, and Special Education offices are located and then head out to your assigned schools.
Once at your assigned school, you will want to know what doors you enter when arriving so that you can park nearest that door. Once you park, make sure to identify whatever security system is set up and other "sign-in" procedures you must go through once you are in the building. It helps to learn who the "key" person is in the building, meaning the person to give you keys for your assigned office and all other essential access information.
Once in your office, you need to determine what materials are already in the office. This includes test kits, rating scales, therapy tools, paper, pencils, and supplies that you will need to complete your job. It's helpful to make lists of items that you will need, once you've determined what is already in your office. If you have already been a traveler, you know that each office will be set up very differently. Some will have nothing in them, some will
be fully supplied.
Setting Up Your Equipment
Technology is a key component of your day-to-day responsibilities. Typically, you'll be issued a laptop, but you may also have a desktop or an iPad. Spend some time making sure you have the equipment that you need, including an office phone. Identify the proper locations to print things, if not directly in your office and know if there are printer codes required for you to access a printer.
If you have multiple schools to cover, you'll repeat this at each school. You may also be assigned to a central location, for example, to a child find a team that is all located in the same building. This depends on your assignment, but whichever setting you're in, spend some time getting your space organized and ready to begin seeing students.
Your district contact person will likely be the one to assist you with logins for the district email system, IEP system, student data system, and any other systems you will need to do your work. Take the time to confirm these accounts are all operational and know who to ask if you have difficulties. Also, find out where "working files" are kept (if they are kept at your location)—making sure which working files you may need or be required to keep because most record-keeping is now electronic.
Determining Your Caseloads
Once you have your space, your supplies and your equipment all set up, the next step is to ask about your assigned caseloads at your schools. Caseloads are typically found on spreadsheets and sent to you electronically. Each school will have a special education team and typically have a person who is the team lead. You will want to find out who that person is and arrange to meet with them as soon as you have your space, databases, and supplies set up.
This begins the process of setting up your schedule, meetings, sessions, evaluations, and all other aspects of your role as a school psychologist. When meeting with your team lead, you may want to ask:
• What day and time does the special education team meet?
• Is this a weekly meeting?
• Are there other meetings at my school(s) that I am expected to attend? (Staff meetings, RTI/MTSS meetings, crisis team meetings, etc.)
• Are there district-level meetings that I am expected to attend? For example, a monthly School Psychologist meeting.
• How do school personnel manage calendars? Sometimes there is a master special education calendar that is separate from the general school calendar.
• How do you access that calendar?
• What other meetings, processes will I need to efficiently complete my work?
Remember, it takes some time to get everything set up. Make sure to determine expectations for when you start to see students. Some assignments will include weekly IEP mental health counseling and you may be expected to begin that as soon as possible—there may be existing groups already scheduled. Be direct about this and do not assume anything about expectations, especially related to direct services with students. Also, ask if there are any pre-scheduled Evaluation or IEP meetings already scheduled that you are expected to attend. Again, ask just to be sure you do not miss something that was previously scheduled.
Starting a new assignment is always challenging. Keep in mind if you are starting this assignment at the beginning of the school year, so is everyone else and there will be a lot of structure in place to move you through each process. If you're starting your assignment at any other time during the school year, just make sure to ask as many questions as you can, so you can hit the ground running.
Remember, each school you enter might have certain procedures and practices different from what you're used to. If you accept this and prepare yourself to adapt, your transition into your assignment will be so much easier!
Interested in becoming a school psychologist traveler? Learn more about starting your travel career and explore current school opportunities with Med Travelers.