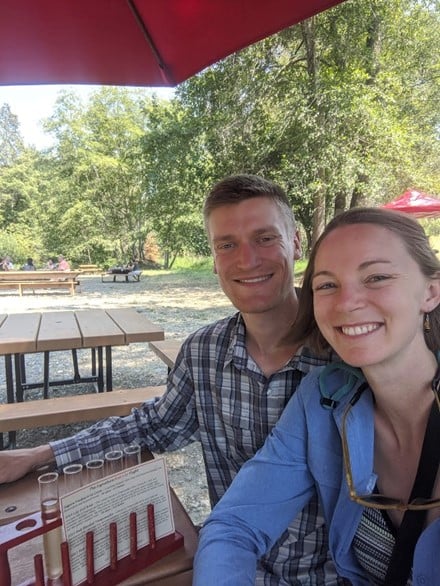 Exploring Oregon as a Travel OT
Southern Oregon provided us with many opportunities for outdoor activities, local community events, and food/wine options. We had no idea that we were in wine country! We quickly learned that the location of the Roaring Fork Valley was along the same latitude as Italy, making it ideal wine-making grounds.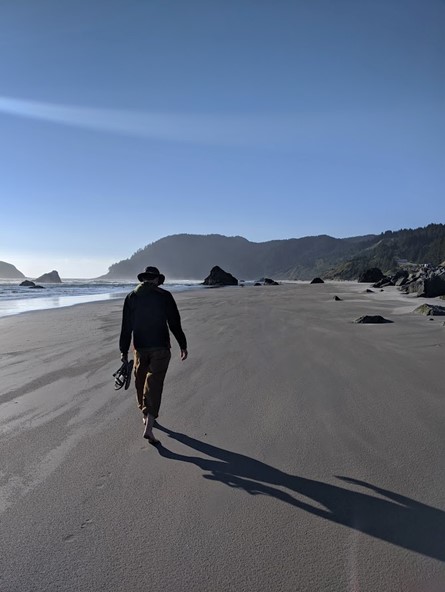 My husband Sam and I lived in a small town outside of Medford, Oregon called Talent. Some of our favorite wine locations included: Stone River Vineyards, Del Rio Vineyards, and Red Lily Vineyards. Whenever we had friends visit from near and far, these were our "go-to" destinations. These vineyards had a way of creating a relaxing environment within its outdoor space as well as providing high-quality products.
When we were not working or exploring the local food and wine scene, we could be found on the mountain bike and hiking trails. Ashland has a specific area known as "The Ashland Watershed." This area provided endless hiking, sightseeing, and bike opportunities. Most of the biking trails require significant elevation gain to start going downhill, so consider a shuttle if you aren't ready for some heavy breathing!
If we wanted a change of scenery, we were also close to Crater Lake National Park and the Oregon Coast. We learned that if locals "wanted to escape the heat," both of these places provided respite. There are numerous camping options, from RV camping to car camping on remote forest land. We opted to camp in federal campgrounds near Crater Lake due to high people traffic, however, when we were near the Oregon Coast we opted to use an app that helped us locate free, safe spots of our choosing.
Something that we didn't take into consideration for this travel occupational therapist assignment was the time of year and the upcoming weather patterns. Southern Oregon is very, very hot in the Summer. As we live in an RV, our air conditioner had a bit of a hard time keeping up with the 100-degree days. If our camper was at or below 80 degrees, we considered that a success.
We were also there during the Summer wildfire season. Checking the local news to ensure we were safe was a necessity. This impacted our ability to engage in outdoor recreation for two to three weeks that summer. However, fall and winter provided ample beauty and respite from the high heat levels.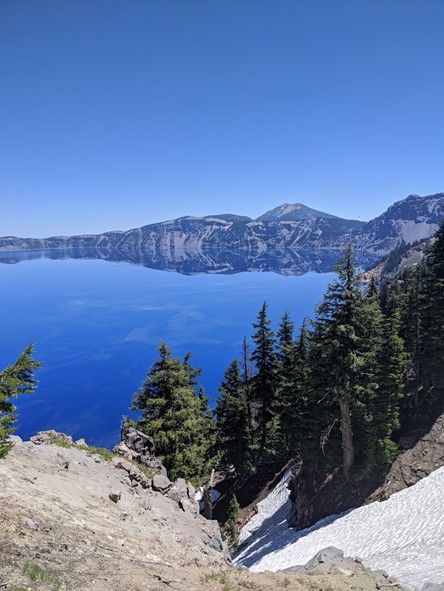 One thing I will always miss about the healthcare systems in Medford and Ashland is the people. Sam and I met some lifelong friends while living and working in this area. While we met a lot of fellow travelers on assignment here we also met a lot of people who called this part of Oregon "home." We were welcomed with open arms. Whenever we had questions or needed an extra hand, they were there for us. The fellow occupational therapy team I would work with in particular (shout out to the rehab department at Asante!) really made my travel OT assignment as amazing as it was. The lunch breaks and the deep connections I made while there are fond memories of mine. I know that if we decide to go back to Medford for an assignment, they will welcome us home with open arms.