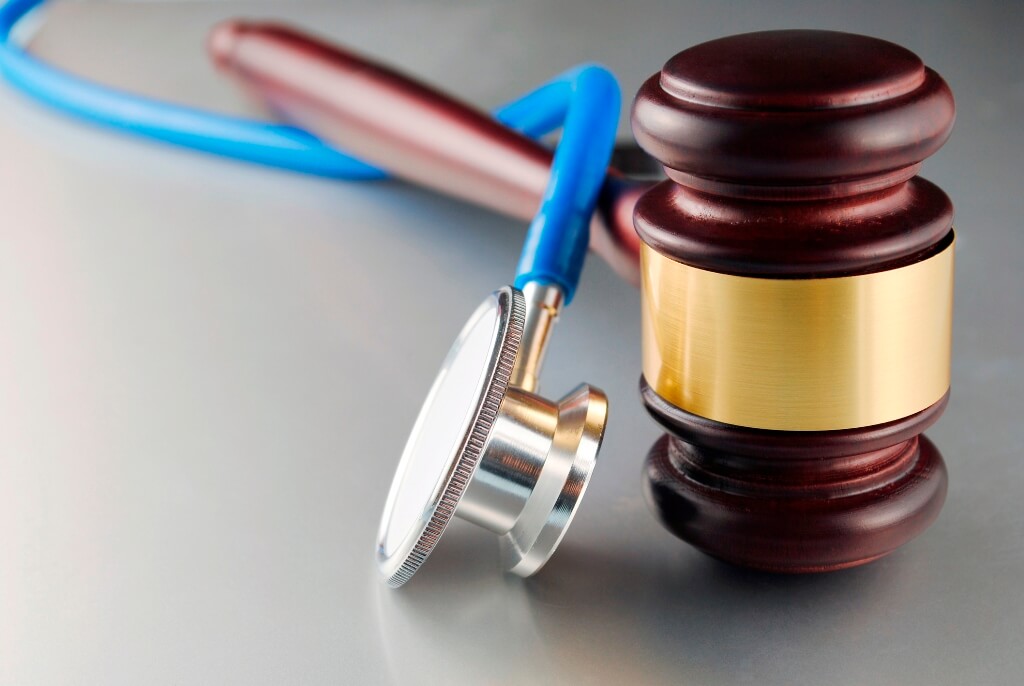 2017 Physical Therapy Advocacy Update
Supporting your Work as a Physical Therapy Professional
Several legislative actions on behalf of the physical therapy (PT) community were promoted at this year's Federal Advocacy Forum (FAF), held March 26-28 in Washington, D.C. The annual forum provides an opportunity for physical therapy advocates from across the nation to educate elected members and Congressional staffers about current PT policy priorities
Over 270 physical therapists, physical therapist assistants, PT students and advocates traveled to Capitol Hill to participate this year. The focus was on promoting measures to ease and simplify access to care.
GAIN ACCESS to more physical therapy jobs with Med Travelers.
The APTA's mission
As part of its broader mission, the American Physical Therapy Association (APTA) advocates for policy changes to address the needs of the physical therapy profession. And "repeal and replace" isn't the only legislative game in town, according to Ken Sprague, senior congressional affairs specialist for the APTA.
"There are other avenues we are actively pursuing to advance physical therapy policy positions and priorities," he said. "A tremendous amount of legislation can and will occur beyond whatever happens with 'repeal and replace.'"
Some of the top policy priorities advanced by the APTA and other PT advocates this year include:
• Medicare therapy cap: The APTA supports full repeal of the annual cap on rehabilitation services under Medicare (originally enacted through the Balanced Budget Act of 1997). The Medicare Access to Rehabilitation Services Act of 2017 continues to receive strong bipartisan support and would repeal the arbitrary 1997 cap on outpatient therapy services. The APTA has stated that the cap was imposed without regard to the clinical appropriateness of care and discriminates against the most vulnerable Medicare beneficiaries.
• Student loan forgiveness: The APTA supports legislation that would allow student loan forgiveness for physical therapists like the program offered by the National Health Service Corps (NHSC). The NHSC addresses the health needs of more than 9.7 million underserved individuals in the United States; however, the program does not currently feature a rehabilitative care component.
"Addressing this gap is critically important," said Sprague, "especially given significant projected growth in demand for PTs over the next few years." The Physical Therapist Workforce and Patient Access Act of 2017 would allow student loan forgiveness for physical therapists in exchange for a two-year commitment serving in designated Health Provider Shortage Areas (HPSAs) throughout the United States.
• Sports Medicine Licensure Clarity Act of 2017: This bill would clarify licensure and provide legal protection for a very small population of physical therapists, physicians and other care providers who practice across state lines when traveling with professional or collegiate athletes and teams. Currently these health care professionals can be at risk of losing their professional liability insurance coverage during travel.
• Concussion management: The APTA continues its ongoing support of the Safe Play Act, which would help states establish more comprehensive, standardized concussion management programs. In turn, this would enable non-physician providers such as PTs to play a role much earlier in the treatment process, thereby helping to improve outcomes and reduce the overall cost of care.
• Opioid addiction crisis: In light of America's ongoing painkiller addiction crisis, the APTA continues to promote #ChoosePT, a national public awareness campaign aimed at educating people about healthy alternatives to prescription drugs for treating acute and chronic pain. These alternate approaches often involve working with physical and occupational therapists.
"Prescription opioids certainly have a big role to play in the treatment of acute and chronic pain, but we think it's also important to identify spaces where PTs and other allied healthcare providers have obvious roles to play," said Sprague.
• Essential health benefits: The APTA would like to see required essential health benefits—enacted under the Affordable Care Act for Medicaid expansion plans and a couple other categories—to remain intact because physical therapy is now appropriately included in those same insurance plans.
According to Sprague, "We've been working hard to eliminate barriers to care for the PT community, so any proposed complete elimination of the federal requirement is obviously not something we could support. In addition to PTs, many other provider groups are opposed to eliminating the requirement, including physicians, nurses and occupational therapists. Because of this strong opposition, we expect the House leadership will be cautious when modifying the essential health benefits requirements."
Med Travelers offers exciting travel jobs for physical therapists and other allied health professionals across the U.S.