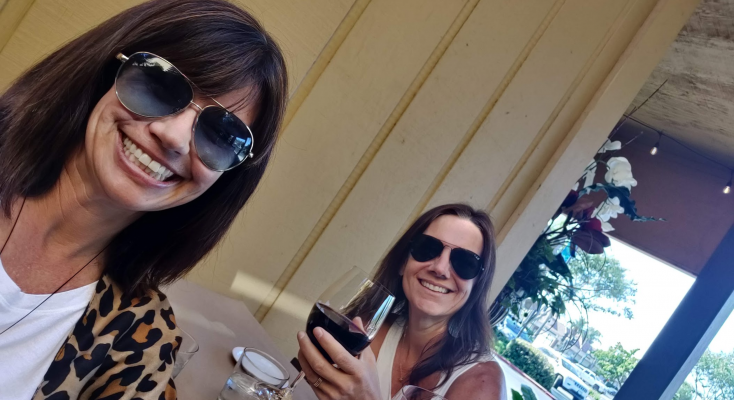 SLP Podcast Ep 27 – Goal Writing and Creating a Strong Treatment Plan – Amber Ladd, MA, CCC-SLP, BCBA with Amy M. Prince, MA, CCC-SLP, BCBA
August 31, 2020
Listen to this week's episode to dive into the arts of goal writing and treatment planning, from two guests who have them mastered—Amber Ladd MA, CCC-SLP, BCBA, and Amy Prince MA, CCC-SLP, BCBA—the entrepreneurs behind The TALK Team. During our conversation, Amber and Amy discuss creating cross-setting goals and treatment plans, goal benchmarking strategies, data collection and management, and more.
Subscribe to the Podcast!
RSS Feed: https://feeds.simplecast.com/0Z0aoA1q
We Discuss
Host introductions of Amber and Amy and their backgrounds (00:51);
Creating meaningful goals and treatment plans across settings (09:01);
Writing goals in school settings versus clinical settings (13:23);
Integrating behavioral challenges with speech and language goals (16:15);
Strategies for successful goal benchmarks (22:26);
Data collection and management in goal writing (32:27);
Treatment plan success stories (37:41);
About Amber Ladd MA, CCC-SLP, BCBA, and Amy Prince MA, CCC-SLP, BCBA
Amy Prince and Amber Ladd are the co-founders of The TALK Team, a speech therapy practice located in Fresno, CA. They are both graduates of CSU Fresno, as are the majority of their on-staff therapists. The duo first started seeing children in 2006, and since that time, have worked diligently to provide high quality, specialized services to children with a variety of speech and language needs.
Their mission is the creation of communication for all children, regardless of diagnoses or ability level. They empower parents with knowledge and research while providing support to both academic and medical environments—believing in providing a service to both child and family, in a holistic manner, addressing communication in all environments. Over the past 10 years, they have built a diverse team of interdisciplinary specialists, trained to address unique disorders in an intensive and focused manner.
Where to Find Them:
The TALK Team Facebook
The TALK Team Instagram
About the Show
Produced by Jonathan Cary

Music and Editing by Aidan Dykes

Powered by Med Travelers