Ep. 69 - Clinical Voice Pathology From the SLP Perspective - Maurice Goodwin MS, CCC-SLP
June 27, 2022
In this episode, we spoke with a clinical voice speech pathologist about treating singing and other vocal problems. Special guest, Maurice Goodwin MS, CCC-SLP, joined us to discuss a day in the life of a clinical SLP, assessment methods for speech pathologists working with voice patients, collaborating with physicians as a speech pathologist, and more!
Subscribe to the Podcast!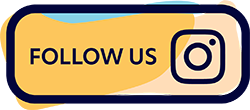 This show is made possible by Med Travelers. If you're interested in exploring a career in allied travel, visit: https://www.medtravelers.com/getting-started/become-an-allied-traveler/ to learn more about the nationwide opportunities they have to offer!
We Discuss
(0:00) Introduction Shenanigans
(4:49) About Maurice Goodwin
(11:11) Why Did Maurice Want to Specialize in Voice Therapy
(17:43) Day in the Life of a Clinical SLP
(22:55) Most Common Diagnoses Seen When Working with a Voice Patient
(31:43) Assessment Methods for Speech Pathologists Working with Voice Patients
(36:45) Collaborating with a Physician as a Speech Pathologist
(42:19) Treatment for a Vocal Fold Paresis Case Study
(48:16) Discussing a Patient's Responsibility in Treatment
(53:13) Maurice's Private Practice
(58:48) What's Next for Maurice Professionally
About Maurice Goodwin MS, CCC-SLP
Maurice is a Speech-Language Pathologist and singer currently living in Houston, TX. Professionally, he specializes in the evaluation and treatment of the singing voice and voice disorders at The Texas Voice Center. Following his undergraduate studies in music performance at Shenandoah University, he completed his graduate work in Speech Pathology at the University of Pittsburgh. His background as a performer and speech pathologist led him to complete training in the treatment of singers, actors, teachers, and other occupational voice users with voice problems. He is passionate about vocal health education and the intersections of identity and voice.
Find Us On
Website - https://www.medtravelers.com/slpfulldisclosure/
Instagram - https://www.instagram.com/slpfulldisclosure/
YouTube - https://www.youtube.com/slpfulldisclosure/
Apple Podcasts – http://bit.ly/slpfulldisclosureapple
Spotify – http://bit.ly/slpfulldisclosurespotify
About the Show
Producer - Jonathan Cary
Assistant Producers – Katie Schrauben & Sam MacKay
Powered by Med Travelers