Ep. 65 - Life as a Travel SLP: From the Archives - Julie Irwin MA, CCC-SLP & Kurt Keena MA, CCC-SLP
March 28, 2022
On this episode, we dug into our show archives to bring you one of our first-ever episodes. Special guests, Julie Irwin MA, CCC-SLP & Kurt Keena MA, CCC-SLP, shared their experiences traveling as SLPs after grad school, including where they first heard about travel therapy, what it's like traveling alone vs. as a pair, meeting new people on assignment, and more.
Subscribe to the Podcast!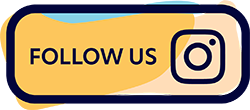 This show is made possible by Med Travelers. If you're interested in exploring a career in allied travel, visit: https://www.medtravelers.com/getting-started/become-an-allied-traveler/ to learn more about the nationwide opportunities they have to offer!
We Discuss
(0:00) Introduction Shenanigans
(3:55) Becoming interested in travel therapy
(12:08) Initial concerns with starting travel therapy
(15:10) What it's like traveling alone vs. as a pair
(19:08) Meeting new people on travel assignments
(25:36) Julie's & Kurt's favorite travel adventures
(27:36) Julie's & Kurt's travel bucket list
(30:07) Advice for people on the fence about traveling
Find Us On
Website - https://www.medtravelers.com/slpfulldisclosure/
Instagram - https://www.instagram.com/slpfulldisclosure/
YouTube - https://www.youtube.com/slpfulldisclosure/
Apple Podcasts – http://bit.ly/slpfulldisclosureapple
Spotify – http://bit.ly/slpfulldisclosurespotify
About the Show
Producer - Jonathan Cary
Assistant Producers – Katie Schrauben & Sam MacKay
Show Notes – Sam MacKay
Powered by Med Travelers