Ep. 62 - Pursuing a PhD as an SLP - Kathleen Oppenheimer MS, CCC-SLP
February 14, 2022
On this episode, we were joined by an SLP to discuss her pursuit of a Ph.D. in Hearing and Speech Sciences. Special guest, Kathleen Oppenheimer MS, CCC-SLP, shared with us her full career journey, detailing why she decided to pursue her Ph.D., her current Ph.D. research, the effects of research results for SLPs, and more.
Subscribe to the Podcast!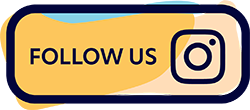 This show is made possible by Med Travelers. If you're interested in exploring a career in allied travel, visit: https://www.medtravelers.com/getting-started/become-an-allied-traveler/ to learn more about the nationwide opportunities they have to offer!
We Discuss
(0:00) Introduction Shenanigans
(2:35) Kathleen Oppenheimer's Professional Background
(7:35) Why She Wanted to Pursue Her PhD
(13:45) How Do You Decide Which Area of Research to Focus on for Your PhD
(23:25) Steps for Starting Ph.D. Research
(32:05) Kathleen's Research
(40:50) Why Focus on a Specific Age Range for Research
(42:10) Kathleen's Research Hypothesis
(44:00) How Will Her Research Results Affect SLPs
(49:22) Why She Uses English Native Research Participants
(51:45) Ph.D. Research Timeframe
(53:03) Where Will Her Research Be Published
(56:22) Teaching Speech & Language Science to Elementary School Students
(1:02:45) Kathleen's Ask of the Audience to Help with Research
About Kathleen Oppenheimer MS, CCC-SLP
Kathleen Oppenheimer is a speech-language pathologist who is currently getting her Ph.D. in Hearing and Speech Sciences at the University of Maryland. Before going back to school for her Ph.D., she worked as a pediatric SLP at the Kennedy Krieger Institute in Baltimore, MD. Her current research focuses on language processing in children with typical language and children with Developmental Language Disorder.
Kathleen and her colleagues at the University of Maryland's Language Science Center have also pioneered new methods for language science outreach to elementary, middle, and high school students. Their interactive, virtual activities were inspired by techniques popularized by SLPs for teletherapy during the pandemic and you can learn more about them on their Instagram.
Find Us On
Website - https://www.medtravelers.com/slpfulldisclosure/
Instagram - https://www.instagram.com/slpfulldisclosure/
YouTube - https://www.youtube.com/slpfulldisclosure/
Apple Podcasts – http://bit.ly/slpfulldisclosureapple
Spotify – http://bit.ly/slpfulldisclosurespotify
About the Show
Producer - Jonathan Cary
Assistant Producers – Katie Schrauben & Sam MacKay
Show Notes – Sam MacKay
Music & Editing - Aidan Dykes

Powered by Med Travelers