Ep. 59 – ASHA & 2021 Recap
December 6, 2021
On this episode, we wrap up 2021 with a look at the ASHA conference and a review of this past year for the show. We reflected on how the podcast grew in 2021, the topics we've covered so far, the topics we want to cover in 2022, and more!
Subscribe to the Podcast!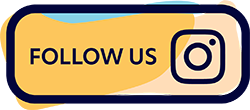 This show is made possible by Med Travelers. If you're interested in exploring a career in allied travel, visit: https://www.medtravelers.com/getting-started/become-an-allied-traveler/ to learn more about the nationwide opportunities they have to offer!
We Discuss
(0:00) Show introduction
(3:01) Jennifer's experience at ASHA 2021
(4:48) Advice for new grads in a unique therapy landscape
(9:37) Reflecting on 2021 for the podcast
(13:50) An overview of the topics we covered in 2021
(19:36) Topics we want to cover in 2022
Find Us On
Website - https://www.medtravelers.com/slpfulldisclosure/
Instagram - https://www.instagram.com/slpfulldisclosure/
YouTube - https://www.youtube.com/slpfulldisclosure/
Apple Podcasts – http://bit.ly/slpfulldisclosureapple
Spotify – http://bit.ly/slpfulldisclosurespotify
About the Show
Producer - Jonathan Cary
Assistant Producers – Katie Schrauben & Sam MacKay
Show Notes – Sam MacKay
Music & Editing - Aidan Dykes

Powered by Med Travelers