Ep. 53 – Effectively Working with Social Workers & School Psychologists - Renee Larson, MSW, NCSP
September 13, 2021
On this episode, we had the privilege to welcome a clinician who has worked both as a social worker and school psychologist during her career. Special guest, Renee Larson, MSW, NCSP, shared her journey through both disciplines, outlined effective communication practices between SLPs and school psychologists, offered her self-care advice for school clinicians, and more.
Subscribe to the Podcast!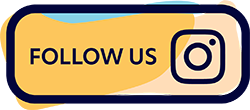 This show is made possible by Med Travelers. If you're interested in exploring a career in allied travel, visit: https://www.medtravelers.com/getting-started/become-an-allied-traveler/ to learn more about the nationwide opportunities they have to offer!
We Discuss
(0:00) Show introduction and Renee's career background
(8:11) Pursuing a school psych career as a social worker
(13:06) Role difference between a School Psych and School Social Worker 15:43
(15:44) The role of a School Social Worker
(21:49) Effective communication between SLPs and School Psychologists
(26:09) Approaching student evaluations as an interdisciplinary team
(33:26) Discussing the use of the Discrepancy Model in schools
(37:33) Common misconceptions about School Psychologists
(40:55) Self-care advice for school professionals
Find Us On
Website - https://www.medtravelers.com/slpfulldisclosure/
Instagram - https://www.instagram.com/slpfulldisclosure/
YouTube - https://www.youtube.com/slpfulldisclosure/
Apple Podcasts – http://bit.ly/slpfulldisclosureapple
Spotify – http://bit.ly/slpfulldisclosurespotify
About the Show
Producer - Jonathan Cary
Assistant Producers – Katie Schrauben & Sam MacKay
Show Notes – Sam MacKay
Music & Editing - Aidan Dykes

Powered by Med Travelers