Ep. 51 – Effective Strategies to Prepare for Reentry Post COVID - Emily McNeil, LPC, BC-DMT, CIMI, EMDR cert., IMH-E MC®
August 2, 2021
On this episode, we had the opportunity to dive into a very timely topic as we move forward as a society from the COVID pandemic. Special guest, Emily McNeil, LPC, BC-DMT, CIMI, EMDR cert., IMH-E MC®, joined us to share her perspective on returning to a new normal—offering insights on reentry anxiety in adults and children, using vicarious resilience as a coping skill, self-care strategies for reentry, and more.
Subscribe to the Podcast!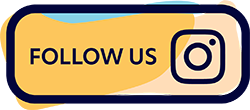 This show is made possible by Med Travelers. If you're interested in exploring a career in allied travel, visit: https://www.medtravelers.com/getting-started/become-an-allied-traveler/ to learn more about the nationwide opportunities they have to offer!
We Discuss
(0:00) Episode introduction and Emily's career background
(6:04) Returning to a new normal after COVID
(13:43) Reentry anxiety after COVID
(20:18) Reentry anxiety in children
(25:44) Finding a balance between calmness and anxiety
(28:54) Vicarious resilience as a coping skill 32:30
(35:08) Utilizing vicarious resilience in speech therapy
(41:03) Using vicarious resilience in your SLP practice
(50:48) Showing resilience vs. telling
(55:49) Additional coping skills for reentry anxiety
(01:04:23) Explaining anxiety to children
About Emily McNeil, LPC, BC-DMT, CIMI, EMDR cert., IMH-E MC®
Emily is a Licensed Professional Counselor and is endorsed as an Infant Mental Health Clinical Mentor, with clinical expertise in infant mental health, particularly with infants and families who have been discharged from the NICU; maternal pre-and peri-natal mental health; trauma, including secondary trauma; adoption/foster care; and developmental delay. She co-developed a form of trauma-informed creative arts therapy known as Neuro-Relational Creative Arts Therapy.
Emily owns The Mariposa Center for Infant, Child, and Family Enrichment, a pediatric mental health clinic in Denver, Colorado. In addition to her clinical practice, Emily guest teaches frequently at the university level and provides local and national trainings on the topics of secondary trauma, infant mental health, early childhood and family trauma, reflective practice, and creative arts therapy. She provides reflective consultation and supervision to individuals and organizations. Emily co-founded the Adams County NICU Task Force and Team and is a member of the leadership council for Newborn Hope's NICU Consortium and a faculty member of WonderBabies.
Find Us On
Website - https://www.medtravelers.com/slpfulldisclosure/
Instagram - https://www.instagram.com/slpfulldisclosure/
YouTube - https://www.youtube.com/slpfulldisclosure/
Apple Podcasts – http://bit.ly/slpfulldisclosureapple
Spotify – http://bit.ly/slpfulldisclosurespotify
About the Show
Producer - Jonathan Cary
Assistant Producers – Katie Schrauben & Sam MacKay
Show Notes – Sam MacKay
Music & Editing - Aidan Dykes

Powered by Med Travelers