Ep. 50 – Special 50th Episode Q&A!
July 19, 2021
We can't believe it! We've officially reached our 50th episode of SLP Full Disclosure. To celebrate this special milestone, we put our very own host, Jennifer Martin MS, CCC-SLP, on the hot seat with a Q&A session run by our producer, Jonathan Cary. We covered a whole slew of topics based on listener-submitted questions, including overcoming imposter syndrome as an SLP, the best gifts to get your CF Supervisor, favorite guest moments on the podcast so far, and much more!
Subscribe to the Podcast!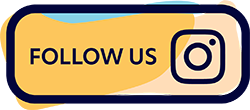 This show is made possible by Med Travelers. If you're interested in exploring a career in allied travel, visit: https://www.medtravelers.com/getting-started/become-an-allied-traveler/ to learn more about the nationwide opportunities they have to offer!
We Discuss
(0:00) 50th episode introduction and outline of the question and answer
(4:07) Question #1 – Jennifer's inspiration to become an SLP
(8:17) Question #2 – Overcoming imposter syndrome as an SLP
(18:25) Question #3 – Jennifer's most embarrassing moment(s) as an SLP
(21:43) Question #4 – Jennifer's top tips for a successful Clinical Fellowship
(28:31) Question #5 – The best gifts to get your CF Supervisor
(31:58) Question #6 – Jennifer's advice for potential travelers
(36:14) Question #7 – Teletherapy in a school
(38:19) Question #8 – The podcast topic Jennifer has felt the least prepared for
(40:53) Question #9 – Jennifer describes Jonathan in 5 words
(43:54) Question #10 – Favorite guest moments on the podcast so far
(47:05) Question #11 – What's next for SLP Full Disclosure
Find Us On
Website - https://www.medtravelers.com/slpfulldisclosure/
Instagram - https://www.instagram.com/slpfulldisclosure/
YouTube - https://www.youtube.com/slpfulldisclosure/
Apple Podcasts – http://bit.ly/slpfulldisclosureapple
Spotify – http://bit.ly/slpfulldisclosurespotify
About the Show
Producer - Jonathan Cary
Assistant Producers – Katie Schrauben & Sam MacKay
Show Notes – Sam MacKay
Music & Editing - Aidan Dykes

Powered by Med Travelers