Ep. 48 – Tech Ideas for On-Site & Teletherapy – Katie Walters MA, CCC-SLP
June 21, 2021
On this episode, we had a very informative conversation about teletherapy resources for the major platforms—Google Meet and Zoom—along with some alternative options. Our special guest, Katie Walters MA, CCC-SLP, used her wide-ranging speech therapy experience to share her favorite activities, websites, and extensions, including Web Paint for Google Meet, Boom Cards for Zoom, Universal Design for Learning (UDL), and more.
Subscribe to the Podcast!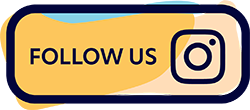 This show is made possible by Med Travelers. If you're interested in exploring a career in allied travel, visit: https://www.medtravelers.com/getting-started/become-an-allied-traveler/ to learn more about the nationwide opportunities they have to offer!
We Discuss
(0:00) Show introduction and Katie's background
(12:10) The basics of using Google Meet as a teletherapy platform
(24:41) Using Google Meet with a Chrome Remote Desktop
(27:13) The Web Paint extension on Google Meet
(29:47) The Annotate Meet extension on Google Meet
(32:46) Ultimate SLP for Zoom teletherapy
(34:51) Boom Cards for Zoom teletherapy
(37:34) Simply Speaking for Zoom teletherapy
(40:05) Epic Books for Zoom teletherapy
(42:55) Universal Design for Learning (UDL) resources
(46:36) Jam Boards
About Katie Walters MA, CCC-SLP
After leaving her previous career in theater, Katie got her CF in both a school setting and a private clinic in Florida. She knew she wanted to experience as many different areas as possible in the field to find her niche, so she sought out work in every setting afterward. She did PRN work at an inpatient rehab hospital, worked at an SNF, worked on the assistive technology team with a school district and with self-contained classrooms at the high school, PRN work in acute care, SLP for elementary students, SLP for self-contained medically fragile classrooms and Autism support classrooms, teletherapy for elementary, middle, and high school students, and on—everything but Home Health. Her areas of therapy interest are working with students who are Deaf or Hard of Hearing, Assistive Technology, and Neuro-Cognitive impairments (congenital or acquired), but she loves it all.
Katie currently lives in Knoxville, TN with her husband and two pups, Rosie, and Gracie. She loves hiking, walking/playing with the dogs, digging in the dirt, and planting flowers; just being outside. She hopes to travel again, soon!
To learn more about Katie's amazing resources, explore these websites and tutorials:
Find Us On
Website - https://www.medtravelers.com/slpfulldisclosure/
Instagram - https://www.instagram.com/slpfulldisclosure/
YouTube - https://www.youtube.com/slpfulldisclosure/
Apple Podcasts – http://bit.ly/slpfulldisclosureapple
Spotify – http://bit.ly/slpfulldisclosurespotify
About the Show
Producer - Jonathan Cary
Assistant Producer – Katie Schrauben
Show Notes – Sam MacKay
Music & Editing - Aidan Dykes

Powered by Med Travelers