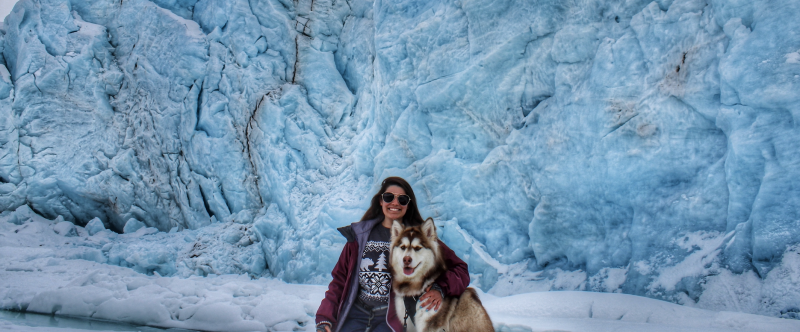 I Need (Travel) Therapy Ep 24 – Next Stop: Travel Therapy in Alaska – Heidi Pappert MS, CCC-SLP
November 2, 2020
In this edition of "Next Stop," we welcome a special guest, Heidi Pappert MS, CCC-SLP, to share her experiences while on assignment in Alaska. Reflecting on her own first adventure to the last frontier, Heidi discusses everything that future travelers need to know before heading up north—things like transportation, meeting new people, finding housing, and more.
Subscribe to the Podcast!
RSS Feed: https://feeds.simplecast.com/0Z0aoA1q
We Discuss
Introduction to Heidi and her background as an SLP (00:40);
Heidi's initial draw to Alaska as a travel therapy destination (5:50);
Getting to and around Alaska (11:26);
Meeting people and making friends in Alaska (21:41);
Alaska packing essentials (27:35);
The extremes of Alaska weather (30:15);
Finding housing in Alaska (36:28);
Heidi's favorite stories from Alaska (41:02);
Can't miss Alaskan cuisine (47:20);
Parting advice for future Alaska travelers (52:08);
Discover More of Alaska
Housing Help
For travelers looking to keep things minimalistic, Furnished Finder is a great service for furnished home and apartment rentals during your assignment.
The suburbs in Anchorage are an ideal location to rent, especially for solo travelers.
Keys for Getting Around
SUVs are a must for weathering extreme conditions and going places within the state
Buying used is optimal if you don't bring your vehicle with you, as renting can be expensive. Explore used car dealerships:
Find ride sharing services in each major city:
An Abundance of Outdoor Activities
There is so much to do outdoors on "The Last Frontier," so explore some of Heidi's and other visitors' favorites:
Can't Miss Local Flavor
There is a thriving beer scene in Alaska, with tons of breweries and tours:
Salmon is a staple in Alaska, but it is a seasonal food:
Reindeer Dogs are a signature delicacy in Alaska:
If you thought bear sounded like a tasty meal:
About Heidi Pappert MS, CCC-SLP
Heidi is an avid adventurer and traveling has become her lifestyle. She is currently in her fourth contract with Advanced Medical (AMN) as a Speech-Language Pathologist and is located in Baltimore, Maryland. Her top must-see places include Alaska, Italy, and Japan. One of her favorite trips included traveling across Canada and the United States visiting National Parks with her Alaskan Malamute, Akela. With a furry companion, you will never be short of an adventure! In her spare time, Heidi likes to continue to plan trips and explore local whereabouts. Some of the best views can be found in your own backyard! She is very excited about this coming year and the adventures still to be had.
As Dr. Seuss so wisely said, "Oh the places you'll go!"
Follow Heidi's travel adventures on Instagram!
About the Show
Produced by Jonathan Cary

Music and Editing by Aidan Dykes

Powered by Med Travelers