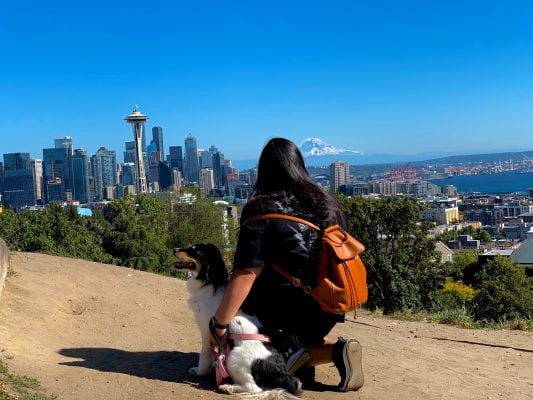 I Need (Travel) Therapy Ep 23 – Life as a Respiratory Therapist – Marla Gritzan, RRT
October 19, 2020
In this episode, we welcome special guest Marla Gritzan, RRT, a Respiratory Therapist on her fourth outpatient rehab assignment in Washington state. Marla takes us through her respiratory therapy career journey, discussing her experience with burnout, her transition into travel therapy, working with patients during COVID-19, and more.
Subscribe to the Podcast!
RSS Feed: https://feeds.simplecast.com/0Z0aoA1q
We Discuss
Introduction to Marla and her background as a Respiratory Therapist (00:59);
What settings Respiratory Therapists typically work in (07:09);
Why Marla transitioned into travel respiratory therapy (09:40);
Working during COVID-19 (26:15);
COVID-19 patient success stories (29:35);
Finding support and self-care during COVID-19 (35:27);
Advice for respiratory therapists considering a travel career (38:33);
About Marla Gritzan, RRT
Originally from Kansas City, Marla is a Travel Registered Respiratory Therapist with a strong background in surgical-trauma ICU care. She is currently on her fourth assignment in Washington state, working primarily with COVID rehab patients. Through traveling, she was able to find her love for respiratory therapy again and heal from healthcare burnout. Follow her on Instagram where she shares her experiences in Washington with her pup Annie.
About the Show
Produced by Jonathan Cary

Music and Editing by Aidan Dykes

Powered by Med Travelers