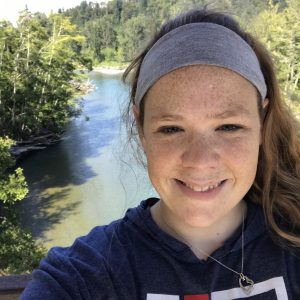 Occupational Therapist
Trisha is from Washington, Missouri, right outside St. Louis. She graduated from a direct entry OTR program at Maryville University in St. Louis with her masters.
While in school, she worked as a therapy tech for 5 years at an acute rehab hospital, which gave her confidence and extensive experience to travel. She played with the idea of traveling throughout school but just before graduation she decided to try it out. She found her recruiter and started traveling after passing boards. She has been traveling with Advanced for over a year and a half with an accumulation of 8 licenses to date. She had 4 assignments all over Washington state, a true Alaskan experience, a cold Colorado winter and is still looking to continue the experiences.
Throughout her travels, she's had many up and downs which she considers life experiences and great stories. She is excited to be a mentor to help travelers with their questions and concerns. She wants to share her experiences and life lessons to help others have the best travel experience possible for them.