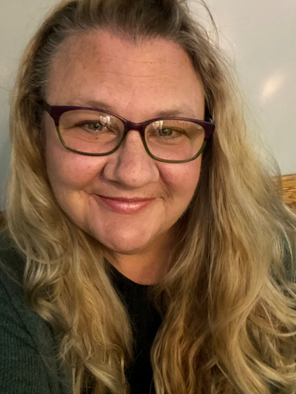 MA-CCC, SLP
Hi! My name is Tara Randol, M.A.-CCC, SLP and I am a new grad mentor with Med Travelers! I have been a speech-language pathologist for 23 years in the school setting. I have worked with students aged 3-22, but I have a special fondness for preschoolers. It's so exciting to watch them develop language and begin to use it effectively!
I received my B.A. at California State University Fullerton and my M.A. at California State University Los Angeles. I worked in California, my home state, for a few years before fulfilling my dream and moving to Hawai'i, where I lived for 15 years.
I moved to the east coast to be closer to my family. In my free time I enjoy cooking out with friends, performing in local theatre, reading, singing karaoke, and walking my Chihuahua/miniature Pinscher, Musubi. I look forward to getting to know you as you start your SLP journey, and I'm here to help with whatever you may need. Aloha!