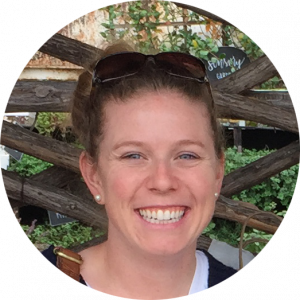 Physical Therapist
Kelly was raised in Monterey, CA. She attended The University of the Pacific in Stockton, CA, obtaining an undergraduate degree in Sports Sciences with an emphasis in Sports Medicine, while also playing goalie for the Division I Field Hockey program. During her Sophomore season, Kelly suffered a hip injury, after two surgeries and many hours spent closely working with physical therapists to return to the field, she knew this was the career for her.
Always looking for a new adventure, Kelly attended University of St. Augustine for Health Sciences in Austin, TX where she obtained her Doctorate in Physical Therapy. After graduating, she worked for two years full time in a Skill Nursing Facility in Austin, ultimately deciding to begin traveling to explore more of the country and be closer to her family in CA. She has also worked in skilled nursing in Northern Nevada and in Monterey. She enjoys working with geriatrics and listening to the life lessons they have to offer.
Kelly is now traveling in Maryland, with her dog Jackson, and looking forward to her next contract in outpatient orthopedics. She is excited to use her experiences to mentor new grads entering travel therapy.