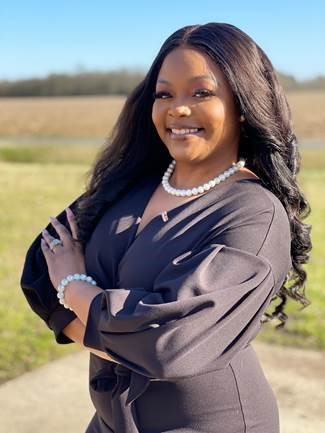 Speech Language Pathologist
Kasy Lynch is a southern girl from a small town in Wisner, Louisiana. Straight from high school, she already knew that she wanted to be Speech-Language Pathologist. She obtained her bachelor's and Master's degree from Southern University A&M College in Baton Rouge, LA.
Following graduate school, she took upon some short travel assignments, working in the Skilled Nursing Facilities in the Houston, Texas area. In 2016, she relocated to Louisiana, where is she currently working in the school setting and a clinical supervisor for Southern University A&M College. Kasy has practiced speech therapy in several settings to include school setting, SNF, pediatric outpatient, home health, and Acute Care Hospital.
Kasy is licensed by the board of Louisiana and Texas and has her Certificate of Clinical Competence from the American Speech Language Hearing Association. She is an active member of Delta Sigma Theta Sorority, Inc. and enjoy giving back to the community when possible. She enjoys spending time with her 5 y/o daughter Bailee and husband Burton. Kasy works closely with individuals and their families to facilitate effective communication skill development and implementation.