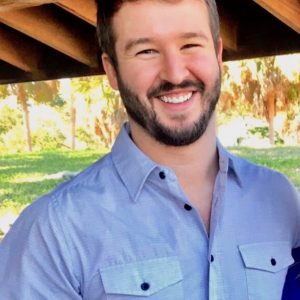 Physical Therapist
Dr. Andrew Mirabella PT, DPT originally grew up and is from Northwest Indiana! He's a big Chicago Bears fan and a fan of all other Chicago sports. He obtained both his undergraduate degree Bachelor of Science and Doctorate of Physical Therapy from The University of Findlay in Findlay, Ohio. He was able to start grad school a year early because of a fast track program they offered.
Andrew was originally going to become a pharmacist after working as a pharmacy technician for Walgreens for years but found his true passion for working with people through Physical Therapy. While in graduate school, Andrew had a higher drive than most and became a teaching assistant for two years for the graduate level anatomy for the human cadaver lab for the weekend college program that The University of Findlay offered for PTAs wanting to transition into becoming PTs.
While in his second year of graduate school Andrew also worked on and obtained US Patent No. 9,308,111 for an Orthopedic Brace and Method of Use Issues April 12th, 2016 for a one of a kind and unique ankle brace! Since graduating, Andrew has had experience for a year of becoming a Rehab Director before transitioning into the travel world where he has practiced in every setting under the sun from home health, acute and specialty hospitals, skilled nursing facilities and numerous outpatient clinics utilizing various documentation services! He has also owned his own company, has helped others with theirs, and has a very entrepreneurial mindset that he believes has made him very adaptable to any setting within the travel therapy world.
Andrew has been with several travel therapy companies in the past but has stayed with Advanced Medical and plans to because of his positive experience with his recruiter and everyone he has worked with at Advanced Medical! Since being with Advanced Medical, Andrew has helped numerous travelers and therapists through his own recruiter and several other recruiters who may be looking to traveler as he truly does have a passion for helping others!