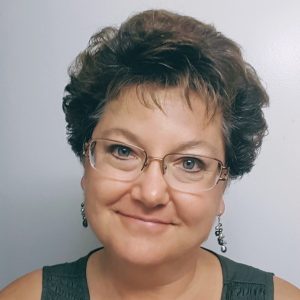 Looks Forward to Sharing Her Expertise and Knowledge
Tracy J. Sippl, M.S., CCC-SLP is a licensed, experienced Speech/Language Pathologist – Teletherapist; and the owner of, Pediatric Communication Therapy, located in Seymour, WI.
Tracy has joined Advanced team after 29 years of experience working with students in both rural and urban public schools.  She has experience working with various types of communicative disorders: articulation, phonological, language, fluency, autism, learning disabilities, cognitive impairment, etc. Tracy has also supervised other SLPs onsite and teletherapists over the years. "I look forward to sharing my expertise and knowledge with clinicians beginning their careers as SLPs. 
Being a part of this fun and exciting time in their lives is an opportunity I cannot let pass by!"