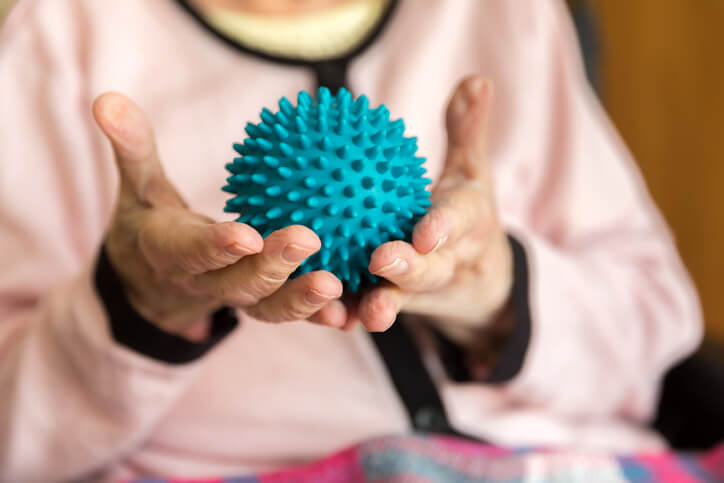 Traveling Occupational Therapist Relishes Family Time & Fifth Wheel
By Megan Krischke, contributor
After 24 years working in the music industry, Lucy Cruz, OTR/L, began a second career as an occupational therapist. Cruz has now worked as an OT for 18 years, and three of those years have been spent as a traveling occupational therapist. She specializes in occupational therapy for hands, which is in high demand.
"I did my first assignment with a different company, but then switched to Med Travelers because I liked their support system better than the first company. I like my recruiter, Alex Corey, a lot. Plus, there always seem to be plenty of occupational therapist jobs," she remarked.
Cruz caught the travel OT bug while doing a five-year stint in Ketchikan, Alaska. She met a lot of healthcare travelers during that time. She found that they tended to fall into two categories: young therapists at the beginning of their careers or very experienced OTs nearing retirement. Both groups wanted to see the world.
<FIND occupational therapist jobs> in your dream locations with Med Travelers.
Leaving the empty nest for opportunities to visit family
"I got to this point where all my kids were gone from home, and I was in this big house with a big yard that didn't thrill me. I have family all over the country that I rarely got to visit because I was a single mom," she explained.
"Right now, I am licensed in the five states where I have family, and I've been using my traveling occupational therapy jobs as a way to spend time with family," Cruz continued. "I just completed an assignment that I arranged in Washington State so that I could be present for the birth of my sixth grandchild. And now I'm in Minnesota so that I can be near to my elderly parents."
"At some point, I'd like to get licensed for Vermont and Hawaii because those are both places I'd like to visit," she added.
Taking to the road with a dog and a fifth wheel
Cruz travels with her Australian Shepherd-Corgi mix and has found an unusual way to make them both always feel at home. A couple of years ago, she purchased a fifth wheel to take on her traveling occupational therapy jobs.
She uses the housing stipend from Med Travelers to cover her costs instead of the free, company-arranged housing.
"I always arrange my own housing because I find that it is more cost-efficient, but on my first assignment, I just couldn't find a place that would accept my dog, so he had to stay with my kids. That is when I first started thinking about the fifth wheel," she noted. "In addition, property managers want such huge deposits when you have a pet, and often I wouldn't get the money back until three or four weeks after I'd moved. It just wasn't working for me."
The pros and cons of traveling by RV
There are a lot of advantages to having a fifth wheel. I always have my stuff with me, my dog can always stay with me, and the rent for an RV spot is considerably less than it would be to rent an apartment," she continued. "It has also forced me to be a minimalist—which is both challenging and good."
"I will say that it is pretty physically demanding to manage the fifth wheel on my own," Cruz admitted. "And it is another thing I have to think about—I always need to be making sure it is in good shape to travel."
RELATED ARTICLE: <Home on the Road: An OT and Her RV>
Occupational therapist skills in demand
Cruz says OT travelers are treated well because most facilities where they are assigned have been shorthanded for a while, or someone is taking a leave of absence, and they are glad to have help.
"Hand therapists are hard to come by, so that made it hard to take off time when I was in a permanent position. But now I get to be in the position of helping others get a break," she said.
Cruz plans to retire in five years and use her income from her travel OT jobs to cushion her retirement. She hopes to continue as a traveling occupational therapist until it is time to retire.
"I was very tempted to stay at one of the occupational therapist jobs I took in Oak Harbor, Wash., on Whidbey Island…They only get 20 inches of rain a year, compared to the 70 inches they get in Olympia where I lived before I started traveling," she said.
"I really liked the feel of the community on the island, and my co-workers begged me to stay. I definitely will consider retiring there."
Med Travelers can get you started in travel therapy, lab, or imaging jobs across the U.S.:
• <SIGN UP for job alerts;>
• CONTACT US with any questions; or
• APPLY TODAY to begin your travel adventure!