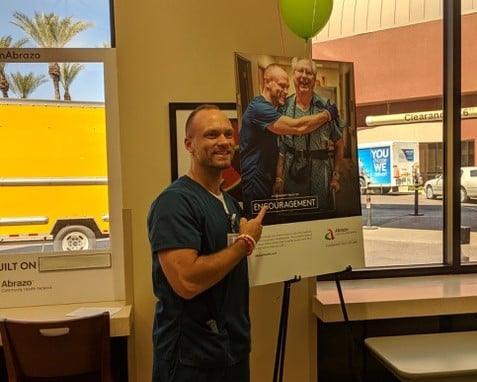 Travel Physical Therapist Keeps Positivity in PT Toolbox
Physical Therapy Month Spotlight
October is National Physical Therapy Month, a time to celebrate the profession and how physical therapists help improve lives. The focus of this month-long celebration is on the importance of physical activity and the vital role of physical therapists (PTs) and physical therapist assistants (PTAs) in getting people moving.
It's also a time to highlight outstanding individuals in the profession, like Med Travelers' Traveler of the Month, Stephen P., PT, DPT, Cert DN1 & DN2, Cert Graston M1, who took his first travel physical therapist job in 2017.
Early influencers in a physical therapy career
Stephen became interested in physical therapy because he was an elite athlete, playing year-round baseball as a catcher and dealing with numerous injuries.
"When I was in high school working out, the body fascinated me," he said. "I was awestruck watching muscles grow, how to make the body more powerful, the mentality of being an alpha person on the field, trying to be the biggest, most dominant athlete. You start hitting the weights, get bigger, and see your body transform. Then you start looking at the injury aspect of how to get back in the game."
Stephen also had a next-door neighbor who was a physical therapist and like a second father to him. Stephen would visit his clinic and notice the rapport the PTs had with their patients.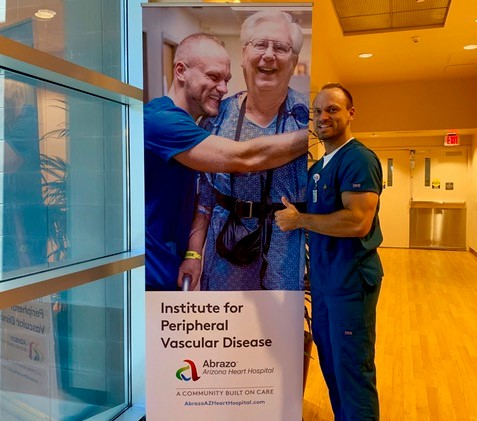 "It wasn't just a 30-second, 'How are you doing? Okay, take this, see you later,'" said Stephen. "You actually get to know the patients. You listen to them and develop a much deeper connection. In my opinion, you get patients further along their journey by actually showing that you care."
Stephen finished his clinical rotation in Scottsdale, Arizona, in the spring of 2014, working for the MLB San Francisco Giants during spring training. He enjoyed Arizona's perfect weather, blue skies, being outside, and escaping the dreary cold of his Long Island, New York home. He knew then that he would someday return to live in Arizona.
After graduate school, he headed home for much-needed shoulder surgery from his years of playing baseball. Once recovered, he started a PT job with a company he had worked for before attending school. A larger company had bought them out, and the practice grew rapidly. Physical therapists were working 14 hours daily and expected to get patients in and out quickly. This business model began to wear on Stephen.
Knowing burnout was imminent, he decided to join his cousins on a trip to Greece to visit their grandfather's birthplace. Three months before the trip, he quit his permanent job and decided to spend his time working a travel PT job.
Starting as a travel physical therapist
Stephen reached out to a friend who was a travel physical therapist, and she referred him to her company and recruiter, Sarah H., whom she highly recommended. Sarah and Stephen connected right away, and she quickly put Stephen to work. Her allied travel company was later acquired by Med Travelers, where she has continued to help Stephen and others.
"Although I think I tend to be annoying, Sarah always takes care of me," saidStephen. "I can't thank Sarah enough for everything she's done. She's been unbelievable. If I have any questions, she is always accommodating and very supportive. If she doesn't have an answer, she will get back to me as soon as possible with one. She's just a top-notch recruiter, which is why I've been with her for five-plus years."
For that first travel physical therapist job, Stephen yearned to return to Arizona, but licensing took longer than expected. So, his first assignment was in Texas, where he lived in Houston and then Austin. He was also able to visit San Antonio and experience the River Walk, the Alamo, and South Padre Island.
He then went to Greece with his cousins, and, upon returning, took a travel PT job in North Bethesda, Maryland. While on that assignment, he lived in Washington, DC, and then in West Virginia.
After Stephen's Maryland contract was complete, he returned home to New York to attend his brother's wedding. By this time, his Arizona license was ready, so he traveled to Phoenix for his next travel assignment. He has now been working in the state as a travel physical therapist for about five years.
The perks of travel PT jobs
One of the most significant benefits of travel PT assignments for Stephen has been the well-rounded experience he has gained.
In Texas, he worked in a long-term rehabilitation facility and a skilled nursing facility. In Maryland, he worked in a long-term rehab facility. In Arizona, he has worked in the hospital, home health, inpatient, outpatient, and independent/assisted/memory care facilities. He's helped patients as young as four years old, all the way up to senior patients who are 90-plus.
Another aspect of traveling Stephen enjoys is the freedom to take time off and see new places.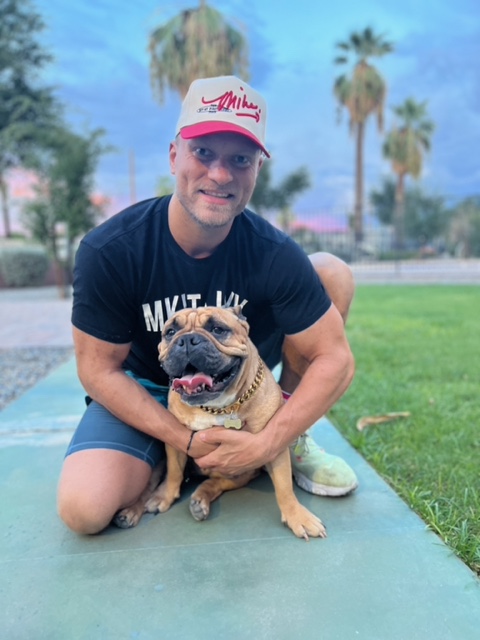 "I just don't want to be in the middle of nowhere," he said. "When I went to Houston, I got to experience the city. When I lived in DC, I could visit the monuments and check out the White House and the Cherry Blossom Festival. When I lived in West Virginia, I went to Harpers Ferry and explored the battleground areas. And being close to Virginia, I visited Richmond. It's amazing to visit locations that aren't necessarily popular but have things to explore and do."
Another adventure Stephen experienced as a traveler for the Abrazo Arrowhead Health Care System in Arizona was being chosen to participate in one of their marketing campaigns.
He ended up on a life-size billboard, on hospital posters, in a half-page ad in the Sunday newspaper, in Arizona Health & Living magazine, and in social media ads.
Winning the Traveler of the Month Award
Rarely at a loss for words, Stephen admitted that he was taken aback when he learned he had won the Med Travelers Traveler of the Month Award. It means a lot to know his dedication and care for his patients are appreciated.
He feels that his sense of humor and positivity are attributes of being a good traveler, and perhaps two reasons his demeanor stands out.
"I'm a big believer that laughter is the best medicine," he said. "Typically, your patients aren't happy at the hospital or a nursing facility. Day in and day out, they lie in bed or sit in a wheelchair staring at the same four walls. Therefore, I am someone who walks in the room and always smiles and passes out good vibes and energy."
"Laughter and positivity let people escape their reality for a second and help them to remember good things," Stephen continued. He added, "[A positive approach] triggers them to tell you stories and, most importantly, jump-starts a road to recovery."
Stephen will continue traveling with his dog, Piggie Smalls, until he decides that it's time to settle down. He highly encourages PTs and other health professionals to see the country and expand their careers through travel assignments.
READY to start making lifelong memories as Stephen has? Just apply online, and our Med Travelers recruitment team will help get you on your way!