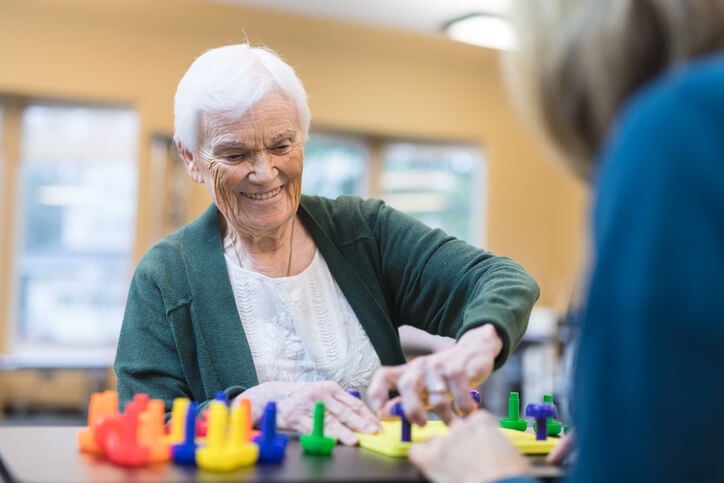 The Important Role OT Plays in the Lives of Seniors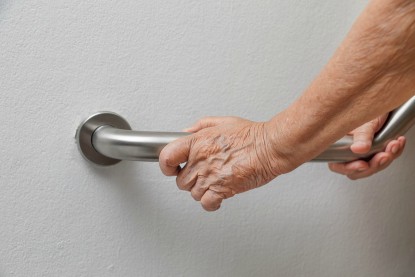 By Whitney Hollingsworth
According to the Bureau of Labor Statistics, the outlook for OT jobs is growing much faster than average, with a total 24 percent increase in open positions expected between 2016 and 2026. The growing number of seniors — and the evolution of healthcare response to senior needs — is one reason for that growth.
The personalities, interests, and values of the baby boomer generation have impacted every area of the healthcare industry. Researchers, practitioners, and caregivers have modified traditional curative treatments to include a more person-centered approach. The thoughts, feelings, personal history, and attitudes of patients are important elements of the evaluation and intervention process.
Many seniors desire to age in their own homes and remain active and productive members of their communities, which has fueled the growth of occupational therapy job opportunities. Occupational therapists understand that mental and social health is key to physical wellness, and they design strategies and treatments to incorporate all areas of wellness.

Three ways those in occupational therapy jobs help older adults
Taking on OT jobs can mean working with patients of all ages. Occupational therapists looking for work in geriatrics will likely always find plenty of listings. Here are just three reasons OT is important to this population.
1. Fall prevention
Several health conditions can initiate falls in the home, including stroke or loss of consciousness resulting from a cardiac event. For otherwise healthy older adults, falls can result from neuromuscular changes and sensory impairments that affect individuals in advancing age.
These changes contribute to feelings of anxiety and fear, which can lead patients to self-limit their activities. Fear of falling occurs in individuals who may no longer trust themselves to navigate movement, which can be a consequence of a previous fall.
Individuals in OT jobs provide strength and postural stability exercises to help patients develop better balance and mobility. They can also assist aging adults in recognizing and overcoming their fears of falling. Working closely with the client, therapists can develop problem-solving strategies centered on fall prevention.
When necessary, OT jobs may design targeted home modifications that range from safety awareness training to the installation of assistive devices. Occupational therapy is central to transforming hazardous environments into safe spaces and helping older adults reduce self-limitations and gain self-confidence in their performance of daily tasks.
2. Community mobility
Some occupational therapy jobs have been created to bring highly specialized services to their patients. Though baby boomers value their independence and feelings of use within their homes and communities, they increasingly live with age-related medical conditions, physical disabilities, and medication side effects that can impact safe driving practices.
Occupational therapists specializing in driver rehabilitation develop individualized treatment plans that move beyond pass / fail motor vehicle testing to address driving safer for longer. Interventions include restoring range of motion, cognitive training or retraining, and modifying motor vehicles with adaptive devices.
For seniors who can no longer operate a vehicle safely, occupational therapists can offer strategies and support for transitioning former drivers into unfamiliar non-driver roles. Interventions for this population include improving the range of motion so that patients can step up into larger public transit vehicles and educating clients on what community resources are available to maximize their transportation needs.
Therapists may also offer more specialized plans for caregivers who safely transport adults who suffer from cognitive disorders such as dementia.
3. Social networking
Occupational therapists understand the importance of social participation to the overall well-being of aging adults and work to address and prevent social isolation.
For older adults, social isolation is more than a negative experience; it's a health hazard that can lead to increased issues such as stroke or severe depression.
Because baby boomers embrace technology and are eager to learn new ways to improve their quality of life through innovations, individuals in OT jobs can work with clients to assess needs and develop strategies to keep patients connected to peers and loved ones.
Providers who specialize in recreation work with senior centers and long-term care facilities can tailor programs for tech-savvy older adults to include continuing education programs, creativity workshops, and, yes, video game rooms.
Occupational therapists can help schedule and facilitate Skype or FaceTime "dates" for communication with friends or loved ones for clients with physical or sensory limitations. Social networking technologies enable older adults to be virtually present during important events and occasions that they may no longer attend in person.
Therapists can ensure the best experience by helping seniors customize and make technology more accessible with tools such as modified keyboards, screen magnifiers, and voice assistant technology when necessary.
Today, occupational therapists offer the personalized care, service, and convenience that baby boomers have come to expect. As the number of Americans enjoying longer, healthier lives grow, so do opportunities for therapy professionals.
Though the role of occupational therapists is constantly evolving, one philosophy stays the same: that treatment involves not only the patient but the patient's environment, support system, and community involvement. Many baby boomers still see themselves as young, hip, and healthy, and those in OT jobs can help them stay that way.