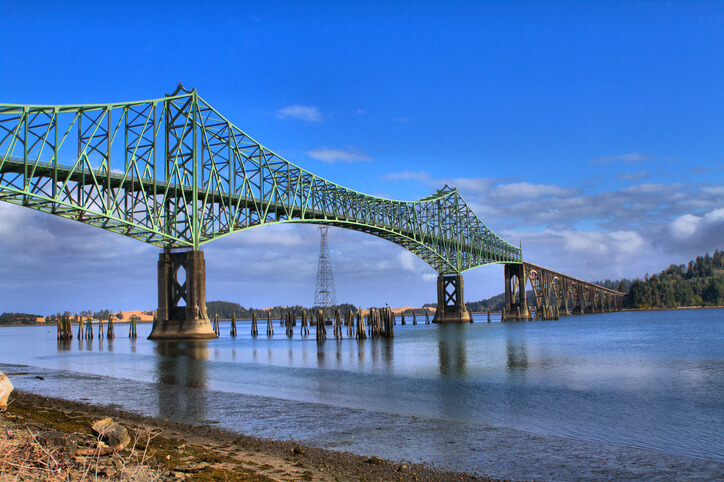 Speech Pathologist Takes to the Road
By Joan Fox Rose, MA, RN, contributor
"As a speech pathologist, my goal is to assist individuals to adapt well to their neurological deficits so that they can live their lives as independently as possible," said Scott D. Williams, CCC- SLP, an allied health care traveler, outdoor enthusiast and competitive athlete.
Williams provides rehabilitation services for adults with language problems and the inability to speak clearly due to neurological deficits caused by accidents, injuries and stroke. He also treats patients with swallowing difficulties and those who've experienced cognition, reasoning, and memory loss problems. Employed by Med Travelers, an AMN Healthcare company, he's currently assigned to the Life Care Center, a 60-plus bed nursing home located in Coos Bay, the largest city on the South Oregon Coast.
<Sign up for allied health job alerts in your top locations.>
Making a difference in his patients' lives is a continual motivator for this traveling speech pathologist.
He recalled an assignment when he worked with a dentist who had been "on the top of his game" when a devastating stroke occurred. "Our rehabilitation team worked tirelessly with him and when he was ready to be discharged to home he looked and felt better," Williams said. "Although the process was difficult, this man worked with determination and persistence to regain better health and his self-dignity. Seeing people get back into their lives has been a rewarding experience for me."
A circuitous path to speech pathology
When he entered college, Williams was set to become an educator; he planned to work with special needs children in a classroom setting. However, he eventually changed his major when he realized he didn't want to be a classroom teacher after all. During this time, he met a speech therapist who was working with a teenage boy.
"I was amazed by the positive results she achieved with this boy and decided to pursue a career in speech pathology," he said. "I enjoy working with both adults and children."
Working, traveling, racing & more
Williams travels with Bindi, a five-year-old Blue Heeler, or Australian cattle dog, who loves to run almost as much as he does. The two of them have really taken to his allied travel career.
"I enjoy everything about travel, like the people I've worked with and learned from during my assignments, by interacting in positive ways with different types of health care professionals," he said.
"My Med Travelers recruiter, Kimberly Benavides, works hard and has been very responsive to all my travel needs; I've gotten every assignment I've asked for, and my current contract has been extended from three to six months. I'm pleased because I like my job and enjoy living near the Pacific Ocean."
<Get started on a travel career that fits your goals.>
A sports enthusiast since junior high in North Carolina, Williams competes in amateur sports events that include running, hiking, and cycling. "I've hiked from Mexico City to Canada on the Pacific Crest Trail, and at present, I'm preparing to compete in a 100-mile race in Oregon," he said. A recent 20-mile race included Williams and Bindi among 450 humans and 45 dog participants; the pair finished in third place in the first human/canine running competition of its kind.
"Travel with both feet on the ground is what I enjoy doing best," Williams pointed out.
He also enjoys listening to "old school" country music. "Nothing like a beer and something to eat while listening to the country after a long run," he said. "I love living on the Oregon coast even though it rains a lot; traveling four hours to Bend, Ore., is a treat. Not only is it noted for outdoor activities, but it is in high desert country so it tends to be warm and sunny."
Rekindling relationships
While attending college, Williams dated a girl named Wendy, but the pair drifted apart and lost touch after graduation. During a recent assignment in Eugene, Ore., Williams met a mutual acquaintance and asked about Wendy, now a nurse working in a Eugene hospital. "I got in touch with her and we've been dating since October," he said. "Must be karma."
Earn rewards for referring your allied health friends to Med Travelers.
© 2016. AMN Healthcare, Inc. All Rights Reserved.