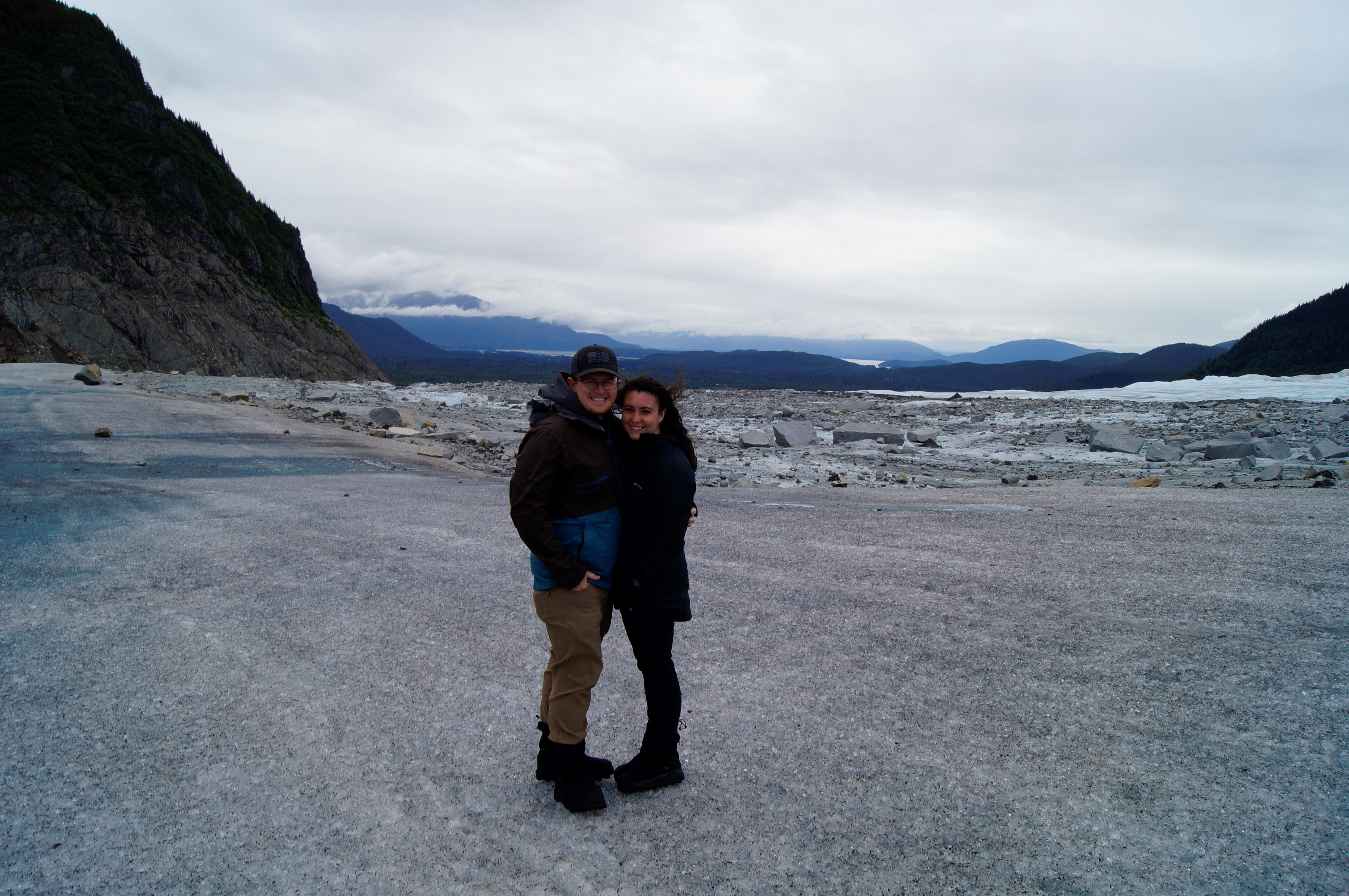 Physical Therapist Traveler Gives Back by Helping Her Colleagues Succeed
Physical Therapist Hillary Wertz, PT, DPT, grew up in a small Pennsylvania town and started traveling in 2016 right after grad school.
Part of the allure to start traveling instead of taking a full-time job was her experience as a seasoned vacation traveler. She enjoys exploring new locations and meeting new people.
"I love to travel," she said. "My parents would take my sister and me to New York City every year. And we would go on family trips to different states, Mexico, and Canada. When I was a teenager, I was fortunate enough to go to Australia as part of the People-to-People Student Ambassador Program. They take trips to different parts of the world. You go for two weeks and learn about the new location while spreading peace and acceptance among different cultures."
After receiving her Doctor of Physical Therapy degree from St. Francis University in Loretto, Pennsylvania, Hillary wasn't sure where to settle for a full-time job. Her father, who is also a physical therapist, told her about traveling, and Hillary decided to give it a try.
Hillary chose Advanced Medical (which was later acquired by AMN Healthcare) as her travel company. She met recruiter Elani Bouzas, and they became friends while working together. After traveling with Advanced Medical for a couple of years, Hillary was on a travel assignment near her home when she decided to take a full-time job at a nursing home. She said it was the perfect distance to see her family while still being on her own.
While at the nursing home, she met Ryan, an occupational therapist traveler. After a couple of rotations together at the facility, Hillary wanted to start traveling with Ryan, who is now her fiancé.
Toward the end of 2019, Hillary sent a text to Elani to see if she was still a recruiter and if she could help Hillary get back into traveling. Elani happened to be working for Med Travelers, the same company Ryan was with.
Hillary was excited to connect with her former recruiter.
"Our relationship is a friendship that extends past the business side of traveling," Hillary said about Elani. "She's always asking how I'm doing, how's my grandpa. And she's helped me with my career by showing confidence in me. If I'm too nervous about submitting to a job, she gives me the motivation I need and the confidence I don't always have in myself."
Traveling Together
In February 2020, Hillary and Ryan took their first travel assignment as a couple in Juneau, Alaska. Juneau is on an island, so you must take a plane or boat.
The COVID-19 pandemic was declared just a month later, so Hillary and Ryan couldn't travel to Alaska's interior. Hillary said they stayed busy hiking, fishing, and doing other water activities locally.
Hillary worked in home health, so she visited patients' homes. The pandemic sent trepidation over the island, but being isolated helped contain the virus's spread, she said. Following the initial news of the pandemic, her job seemed to get back to normal quickly. But not before running out of hand sanitizer. Hillary said a local distillery came to her company's rescue by producing sanitizer for healthcare workers.
Currently, Hillary and Ryan just extended an assignment in San Jose, California, where she says she enjoys the majesty of Northern California. The couple has spent a few weekends in San Francisco, driven down to the Napa Valley, swum in the beaches of Half Moon Bay, and hiked in Yosemite National Forest.
Helping Fellow Travelers
Hillary is so supportive of her fellow travelers that Elani has asked Hillary to reach out to travelers that may be undecided about traveling. Hillary said she lets these candidates know the pros and cons of traveling.
Hillary also participates in the AMN Mentorship Program. She receives the contact information of several new travelers each month and then contacts them to let them know that they can reach Hillary anytime with questions or concerns about their travel jobs. She remembered a new grad she was mentoring who had questions after his first assignment at a skilled center. They would email and text back and forth, and it helped him get up to speed.
And while Elani is grateful to have a traveler who likes to work with colleagues, she doesn't want to overlook one of Hillary's most remarkable skills.
"Overall, the most important trait of Hillary to me that matters the most is how much her patients love her," Elani said. "She always does 200% and goes above and beyond to take care of her patients and make them happy. She is loved by every client she works for and everyone around her. Her positivity is infectious, and I could go on for days about how much I appreciate her professionalism and integrity. She deserves the world because that's what she gives everyone else."
READY to start making lifelong memories as Hillary has? Just apply online, and our recruitment team will help get you on your way!