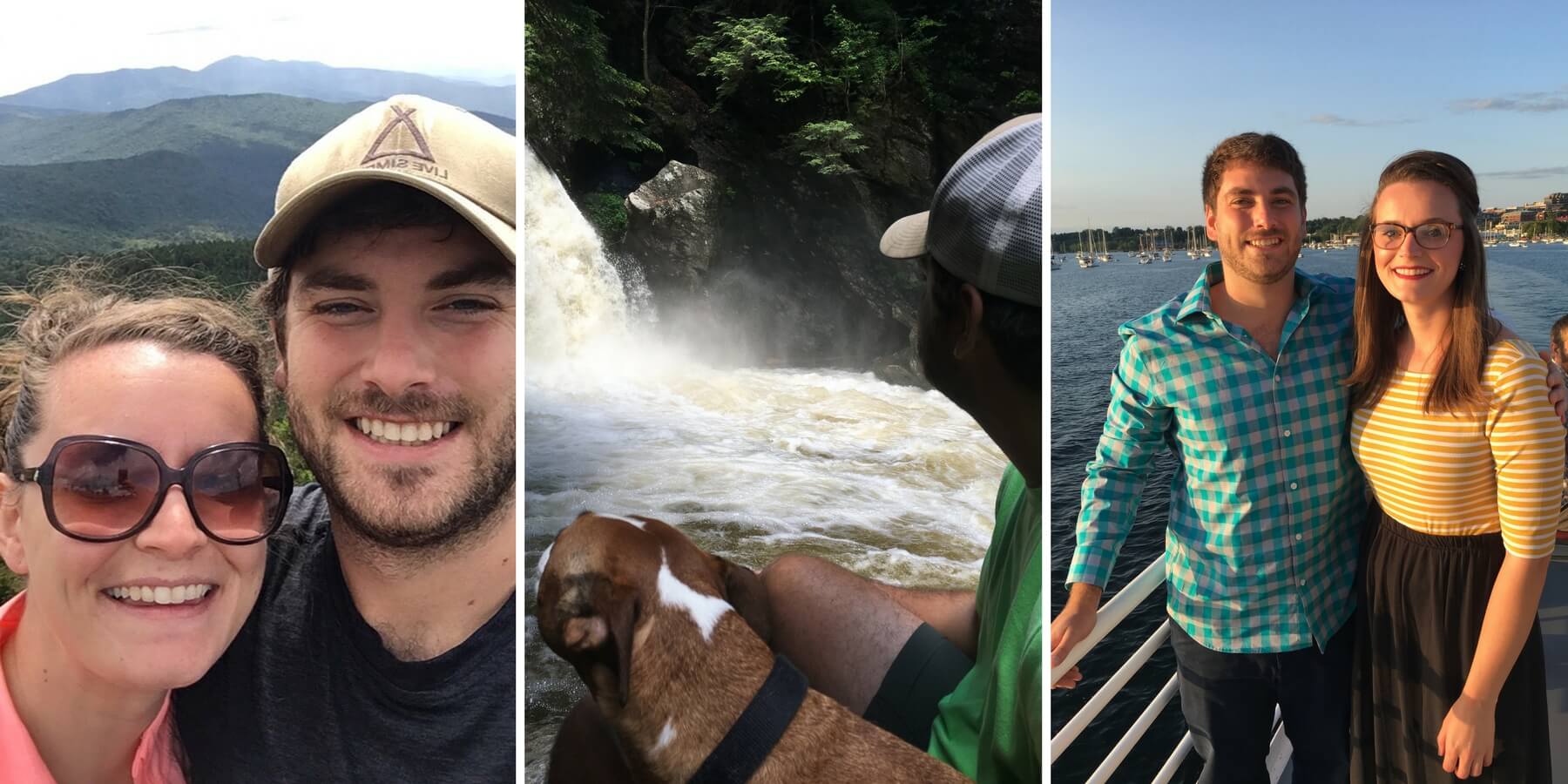 October's New Grad of The Month: Alex Cole
Posted by Xai
Alex Cole is October's New Grad of the Month! Currently, on assignment in Vermont, Alex is an awesome PT. He has an incredible work ethic and is also flexible, two qualities important for successful travel therapists. Alex is traveling with his dog and his girlfriend Keisha, who is a travel MRI tech, and they've truly embraced the traveler lifestyle!
"He has been incredible to work with and is a fantastic therapist. He isn't shy to ask questions, and I genuinely feel that he will be a long term traveler!" – Advanced Recruiter, Jason Barnes
Get to Know Alex Cole

What drew you to pursue physical therapy as a career? Growing up in West Virginia, I was always involved in sports. Sports and injuries go hand in hand, so I first experienced physical therapy as a high school athlete. My thought process during that time was, "Hey, this would be a great career for me to stay involved in sports my whole life." Little did I know at the time that there is so much more to physical therapy than sports!
Why did you decide on travel therapy as a new grad? There are several reasons why I chose to begin with travel PT. One is I'm at a time of life where traveling is feasible, so why not take advantage of it? Another reason is being a travel PT enables one to experience and gain knowledge in several different settings. These experiences will make me a better, more all-around PT, and guide me toward which setting or patient population I would like to settle down on later in life.
What is one thing you hope to accomplish as a traveling PT? My goal as a travel PT is really just to soak in all the knowledge and culture that I can. Like I said in the previous question, traveling lets one experience a variety of environments and I believe this will allow me to become a more well-rounded PT.
What is the number one place you hope to travel to and why? I don't have an exact location in mind, but my girlfriend and I (she's a travel MRI tech) eventually want to travel out west. The Pacific Northwest, California, Colorado…really anywhere out west would be an amazing experience.
What has the biggest surprise been so far? My first assignment is in an SNF in which 90% of the patient population is long-term care residents in the facility. The biggest surprise for me was realizing how active and motivated 100+-year-old people can be in regards to physical therapy, age is not an excuse!
What's a fun fact about yourself? I guess my fun fact would be that I'm red-green colorblind.