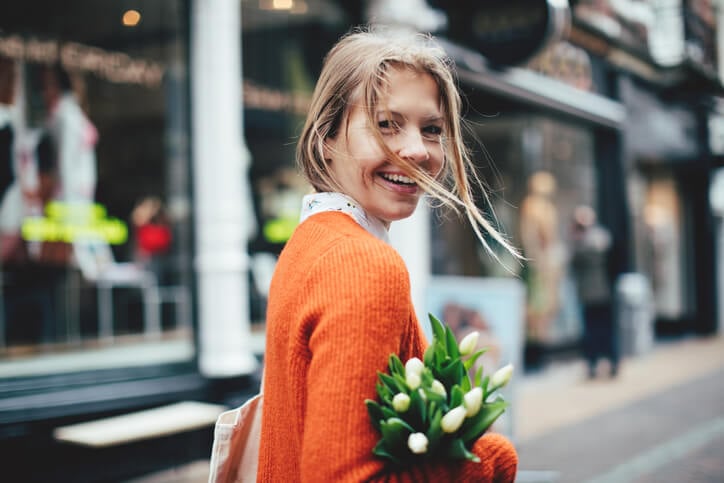 Occupational Therapy Month
Posted by Ryan
We love April. Today is April 1st – April Fools Day. Before we get to the topic at hand let me promise to refrain from the endless parade of April Fools blogging content you will encounter today. Yes, all information to follow is 100% kosher. So Spring has officially arrived (technically it started March 20th, but as most of the country got buried in the snow we will just give the last couple weeks to winter- your welcome winter) and everyone is heading outside to soak up the all too brief glories of spring before the AC reaches full tilt. April brings us opening day baseball, big bunnies, festivals galore, and of course National Occupational Therapy Month.
It is fitting that OT month falls in April because the practice of rehabilitation lines up nicely with the spring symbolism of renewal. Originating in 1980 to coincide with the annual conference and expo, National OT Month looks to promote the profession and encourage all to "Live Life to its Fullest". The month is filled with community engagement: with everything from free health screenings to coordinated media campaigns that promote personalized testimonials, along with relevant industry data to increase occupational therapy awareness. The big kahuna of the month is the national conference, taking place in the music city of Nashville April 16th-19th.
The event is jam-packed with educational programming, vibrant speakers, and diverse networking opportunities in the expo hall. Speaking of the exhibit hall, Advanced Medical will be setting up shop at booth # 1130. We will have special guest Andrea Yeldell along with our team of recruiters. Andrea is one of our talented OT mentors who share travel wisdom and clinical know-how with our new grad therapists. In addition to the winning experience you can find at booth #1130, the conference is filled with cool events for everyone. These include the AOTA PAC event, annual fun run/walk, and a social for students called "Students un-conferenced", which includes live music in the Grand Ballroom of the Music City Center. We hope to see you there!
If you want to be a champion for OT, we recommend you visit jimcolemanstore.com/ot/, a site sponsored by the AOTA that has tips for bringing your own energy to the party. For its part, Advanced Medical will be doing various promotions all month long, so make sure to visit our Facebook page early and often to grab a piece of the action. The tagline for the 2015 OT month is "Transforming Lives-Building Independence" and Advanced Medical is proud to be represented by those occupational therapists bringing that slogan to reality every day. Until next time…