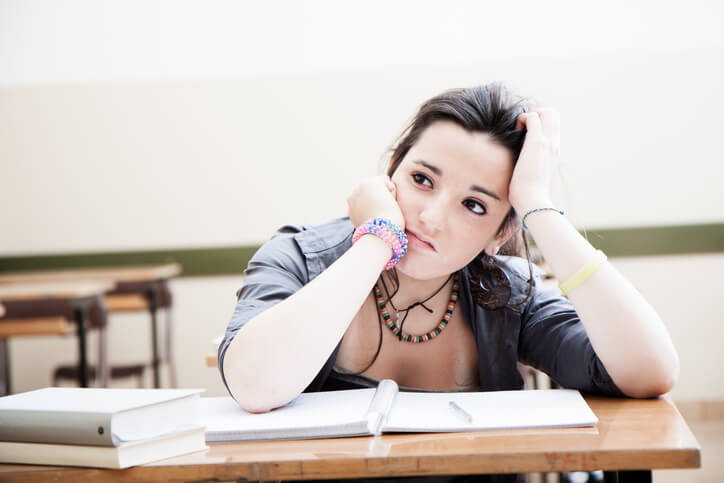 Occupational Therapy for ADHD: More Cases Need OTs' Help
Occupational therapists working with a rising number of children diagnosed with ADHD
By Melissa Wirkus Hagstrom, contributor
A recent consumer update from the U.S. Food and Drug Administration reported that the number of kids diagnosed with attention-deficit/hyperactivity disorder (ADHD) is rising. In fact, the Centers for Disease Control and Prevention cites that the number of children diagnosed with ADHD rose 3.2 percent from 2003 to 2011. Greater public awareness of the disorder may have been attributed to the increase. Occupational therapists (OTs) represent an important facet in the treatment plan for adolescents and children with ADHD.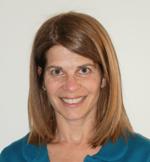 Sandra Schefkind, MS, OTR/L, pediatric program manager at the American Occupational Therapy Association (AOTA), explained that occupational therapists consider three key things when working with patients: the individual, their environment, and activities.
"Occupational therapy's role is to help people participate in their daily routines, and we consider ourselves activity experts, where we are looking at both mental and physical health," Schefkind said. "When those things all intersect really well together, a person can participate fully in their routines."
Modifying the environment, activity level, and tasks
A holistic approach to occupational therapy for ADHD students, and those without an ADHD diagnosis, can help a child learn to master day-to-day skills and be engaged at school and home. Occupational therapists can evaluate the environment and how the classroom set-up could be contributing to the lack of focus. "Sometimes we overlook the environment and how we can modify the environment to make it more conducive for learning," Schefkind added.
Difficulty focusing, inattention, trouble finishing activities, talking incessantly, and having problems with boundaries of body and space are some of the classic signs of someone having attention struggles.
Simple adjustments such as having certain stations for specific activities, incorporating smaller areas for less-distracted study, and eliminating visual distractions are things that OTs can do to combat some of the textbook symptoms of children with ADHD.
Although being constantly on the go indicates the hyperactive-impulsive side of the disorder, Schefkind explained that inviting some movement into a child's daily activities can actually assist with the issue.
"Sometimes children are craving a certain amount of movement, and by giving them some methods to have more movement in their seating--such as using a little cushion, a ball, or some other mechanism to sit on--it may satiate their need for movement and keep them more focused," Schefkind said. "If we think about these diverse learning strategies, we can capitalize on the strengths of a given child. So the child that seems to need more movement could potentially be standing in the back of the room to do some work, or they could tape the work to the wall, so they are literally doing the work on a vertical plane as opposed to having to sit at a desk."
OTs, help instructors by suggesting ways to infuse more movement into and between activities and educating them on how much movement can actually help students stay on task.
Judy DuPrey, MSOT OTR/L, supervisor, physical and occupational therapy services at Fairfax County Public Schools in Virginia, said that although she can't attest to an increase in her team's caseload as a direct result of more ADHD diagnoses, her OTs have noted that parents are being much more proactive in helping to identify the children who have needs in their education. How OTs can support these children has also evolved.
"A lot of times within the school system it is a dynamic educational environment, and whether a student is in the primary grades or moving into secondary school, the biggest thing we see as OTs is that the ability to focus really comes out in their executive functioning," DuPrey said. "Where we really support kids and educational teams are that we can identify ways in which we can modify tasks and modify environments to support those kids and access their learning."
Playing to each child's strengths.
Giving students specific and detailed instructions can be a major boon in the battle for attention. "What we understand about kids with ADHD is that they really need explicit teaching and techniques," DuPrey said. "Explicitly teaching kids how to do something and giving them a mechanism to practice and apply those skills is where I think it's really changed the most within education. As OTs, we can help students overcome or work around what their difficulties might be and tap into their strengths."
Taking an individual approach to each student is key. "When we think about ADHD, it's not a one-size-fits-all," DuPrey continued, explaining that OTs can help parlay a child's strengths into a more successful educational experience while supporting and helping the educational teams.
Empowering kids to take ownership of their diagnosis can help eliminate stigmas and other sensitivities. Schefkind recommends that parents of children with ADHD focus on the child's strengths and abilities and learn to recognize the times of days that are best for studying and schoolwork and when a break is needed.
"It's a team approach," Schefkind concluded. "It's not just about the OT. It's about all of us working together…to make school a more inviting and conducive place for learning and building the skills [these students] will need for a lifetime."
Resources:
The AOTA offers a variety of helpful resources for healthcare professionals who work with children:
School Mental Health Toolkit
Childhood Occupations Toolkit
Brochure for Families
---
Check out MedTravelers' <Back 2 School Bonanza> for exciting school-based therapy jobs and a chance to win a $2,000 travel giveaway! Or search all <occupational therapist jobs> currently posted across the country.
© 2015. AMN Healthcare, Inc. All Rights Reserved.