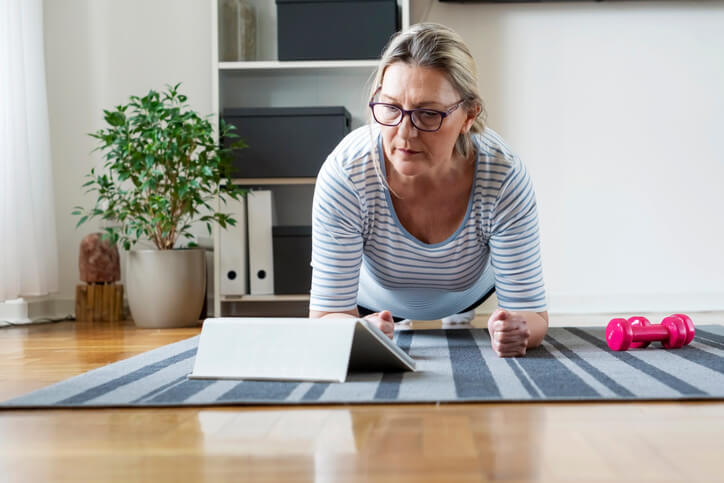 NPTM: Fit for 50
Posted by Jonathan
In our continuing celebration of National PT month, we look to the APTA Fit after 50 campaign. The feature aims to bring fitness and health issues to the forefront for 78 million-plus boomers. I probably should pay attention since I haven't been exactly following a "fit for 40" campaign.
The pitch includes testimonials from therapists, tips on maximizing physical therapy, as well as an infographic with boomer stats of interest. You can also access videos and even "move forward pt radio", with podcasts available on iTunes. Vital information for my parents, as an estimated 6 out of 10 boomers will be diagnosed with a chronic condition by 2030.
It is also interesting to note that although boomers are more tech-savvy and wealthier than previous generations, they account for larger percentages of obesity and diabetes diagnoses. Physical therapists play a crucial role in helping you maintain a healthy lifestyle and preventing long-term health complications.
The feature also teams up with the Huffington Post to bring you the 10 fittest states for boomers. San Jose, CA took the home top prize and the rest of the list reads like a poster board for "high rent" cities. San Diego, Seattle, D.C, and Boston all graced the list. I love all those cities, but it also shows the correlation between income and fitness.
My hope is we can continue to expand access to therapy and bring healthy solutions to all. Fit after 50, also looks at tips for fitness during menopause, times to seek out therapists, and advice on exercise regimens. You can join the fun here: http://www.moveforwardpt.com/FitAfter50/FittestCities