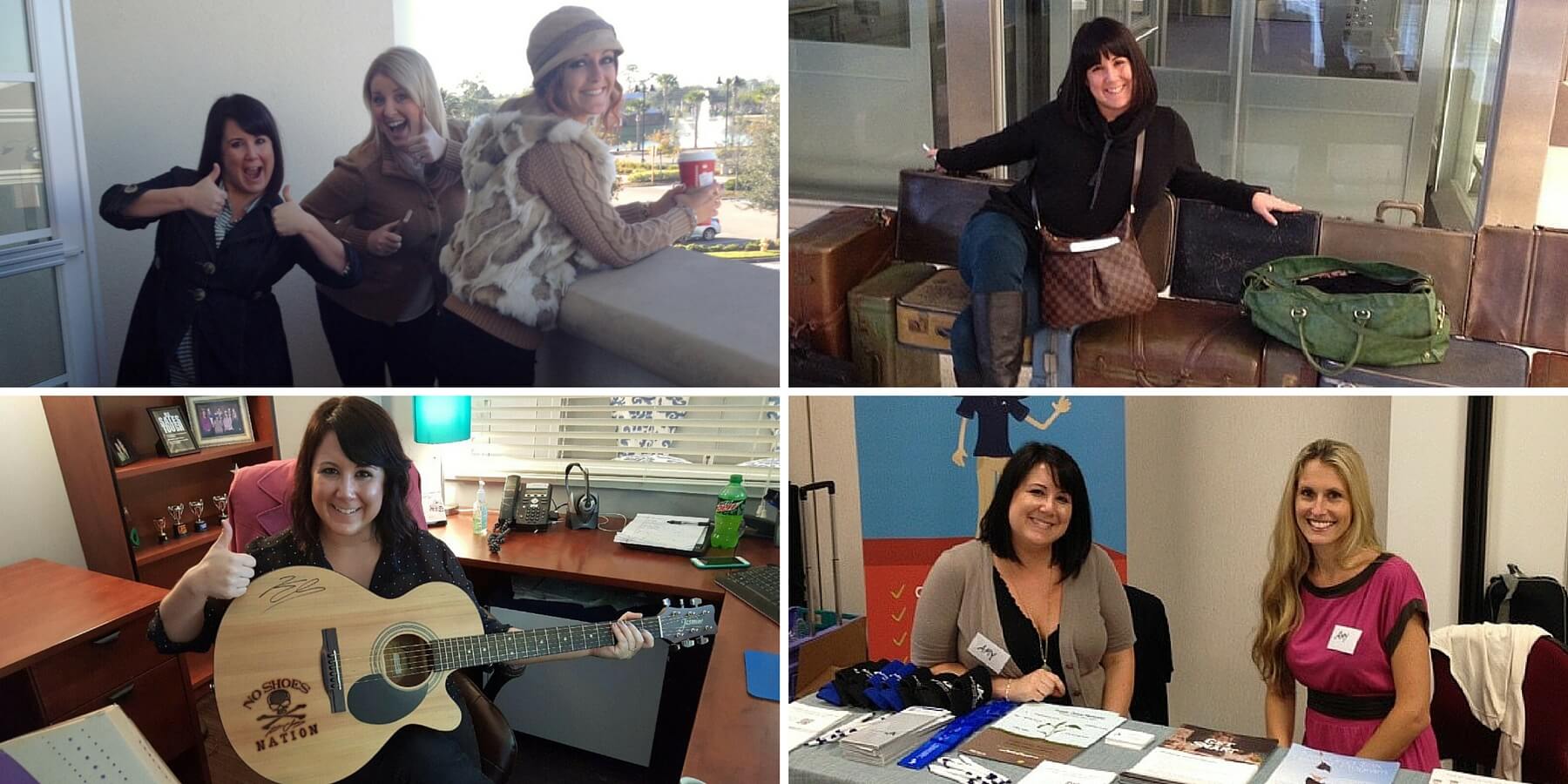 Never Say Never!
Posted by Xai
Amy Barnes left Sioux Falls, SD in 2006 and had no idea 10 years later she would be returning. Her husband's time in the Navy took them from Omaha to Virginia Beach and after he exited the military, they took a leap of faith and moved to Florida to join the Advanced Medical family. Not only did Amy find her calling as a recruiter, she thought she had found her "forever" home in Florida. She NEVER thought she would return to SD, but never say never!
Flourishing as a recruiter for four years, Amy somehow combined a sunny disposition with a "get things done" proficiency. She made all her therapists feel like family, and by extension, gave them a home at Advanced Medical that transcended the usual travel relationship. The approach was wildly successful and culminated in Amy reaching the [seemingly] unattainable milestone of carrying 50 travelers.
The astonishing thing about Amy and her 50 travelers is not the number itself, (or the thought of having to write 50-holiday cards), but the way Amy has been able to hit that milestone while taking no shortcuts…coaching, understanding, befriending and fighting like crazy in the best interests of her travelers. Amy also strives to understand the therapy profession so she can empathize with her people. She has sought to better herself by attending conferences and constantly pitching new educational recruiting programs to better the organization. Quick to laugh and always a colorful presence, Amy makes everyone around her better.
Recently, her boss approached her asking if she knew of any "great places" to find additional talented recruiters to join the AMPS family. Great Places, Great Faces? South Dakota!
Sioux Falls is overflowing with talent, as the city has one of the lowest unemployment rates in the country, and those who live in SD rarely leave. In fact, Forbes Magazine recently places Sioux Falls on their "Best Small Places for Business" list. But finding someone to leave Florida weather to find SD talent seemed like a potentially daunting task. However, when Amy was offered the opportunity, she took her own advice she gives her traveling therapists when considering their job offers and "let the opportunity help decide her path". It didn't hurt that her parents, brother, sister in law, and new nephew STILL live in Sioux Falls. Her grandparents even moved to Sioux Falls from IL two months ago. Amy's husband John will be applying to the law program at USD for the 2017/2018 school year, and the rest will be history repeating itself. Did I mention that Amy is a graduate of Sioux Falls University and the city has a waterfall running through the center of town! This post is a veritable Sioux Falls romance.
Amy Barnes, formerly Amy Cross, will be launching our Sioux Falls branch and looking for those talented individuals to take Advanced Medical to the next level. As one of the fastest growing staffing firms of 2015, Advanced Medical will now have offices in every time zone of the continental US. It's time for Sioux Falls to join the Advanced family! The office has a tentative ribbon cutting date of August 29th and a goal of reaching 200 travelers within 2 years. Apply now and spread the word we are expanding to the great city of Sioux Falls, and the "Mount Rushmore State" of South Dakota.