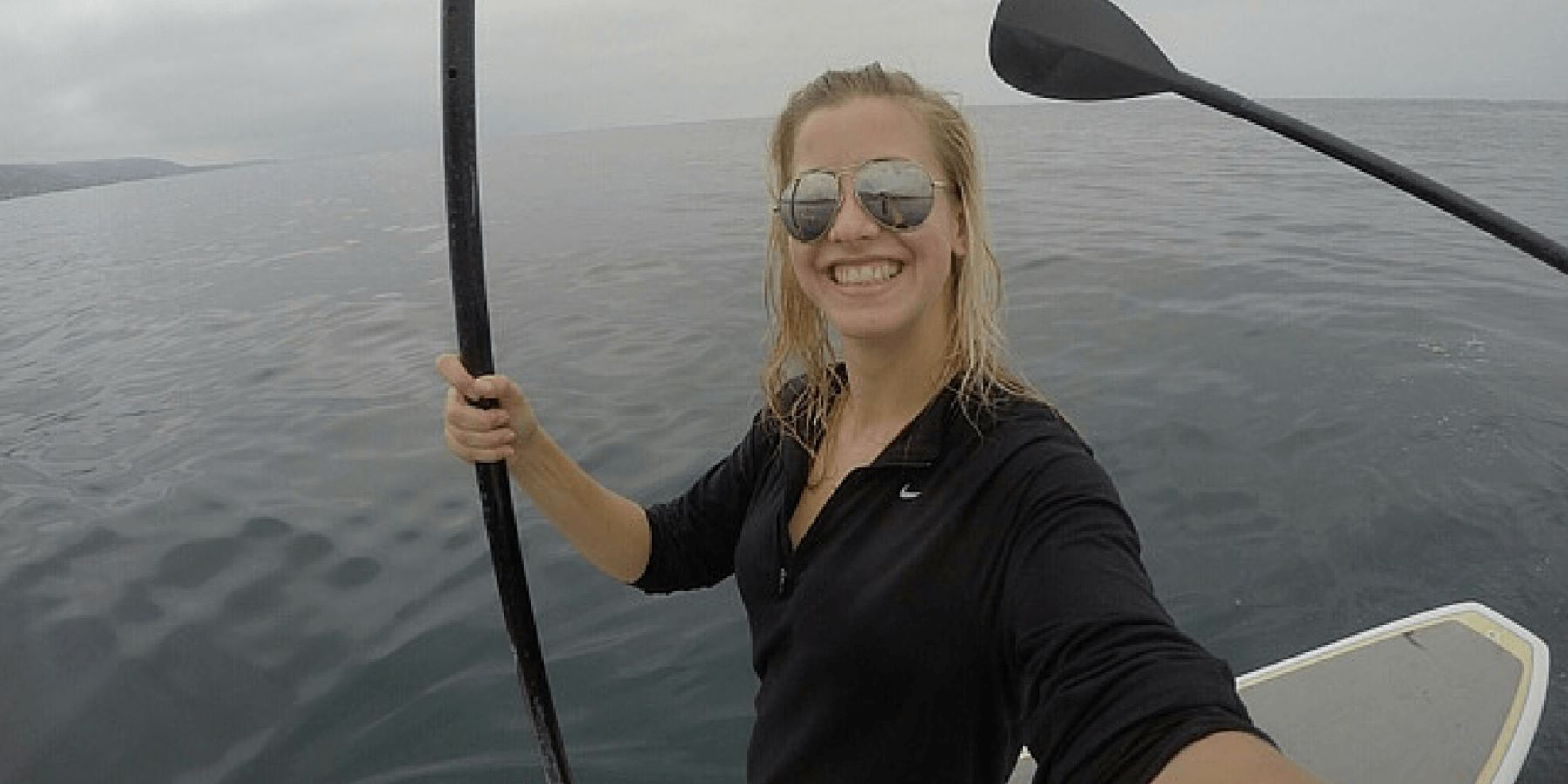 Mentor Week: 5 Questions With Melissa Jones
Posted by Xai
Welcome to Mentor Appreciation Week! This week we will be putting the spotlight on our amazing Travel Mentors! In our final Q&A, we talk to our first ever SLP Mentor, Melissa Jones!
Melissa Jones is someone who exemplifies the Advanced Medical commitment to professional development and the highest standards of patient care. The New Grad Program started with an emphasis on occupational and physical therapists, excluding SLP students from the mix. Enter Melissa Jones! A Speech Pathologist from Texas, who graduated from Baylor University and obtained her MS from the University of Arkansas (specializing in communication disorders), Melissa was the 1st Speech mentor to join the mentoring team. Her exceptional evaluations, boundless energy, and diverse travel experiences made Melissa the perfect choice to head up the new Advanced Medical CF program. Melissa also writes an entertaining blog with her husband that showcases their zeal for the open road: Check it out here
Q: First off, thank you for your loyalty and commitment to Advanced Medical. As someone who loves a good blog, I have to compliment you on your "Keeping up with the Joneses" site – it's a colorful look at travel therapy with the feel of a travelogue. Tell us a little bit about your start as a traveler and how your blogging ties into your travel assignments?
I was working full-time at a skilled nursing facility in Arkansas when the caseload dropped majorly and was told I should look for a new position. I started looking around in different states and saw a bunch of job postings through Advanced Medical. I filled out the "contact me" form, and the next day I got a call from a recruiter. I had no clue what travel was because it is not an option talked about due to traveling historically not being viable for new grad SLP's because of the CF requirement. After talking with the recruiter, my husband and I talked it over and thought it sounded amazing but we would never be able to do it. But traveling just kept popping up in our conversations over the next few months. Then I met another traveler with Advanced and she put me in touch with my current recruiter Amy Barnes. Amy and I hit it off immediately and she was so patient with me as I asked question after question (a full page front and back!). After tackling with Amy, we were ready to jump in. I am so glad we decided to take this leap of faith! We have been to some truly incredible places and met some of our best friends while traveling. I started my blog to keep our friends and families updated about where we were and what we were up to it's really hard to keep up with us!
Q: As someone who has worked with both children and the geriatric population can you tell us which setting you prefer and any challenges you may have faced as a traveler moving between those settings?

That's a tough one. I have to say that I adore my geriatric patients but I also love working with pediatric autism. I can't really pick a favorite because both types of therapy are challenging and rewarding in their own way. Moving between different settings really challenges you as a clinician to have more than one set of skills and to continue growing and learning. It's a challenge that I truly love- but you can't be afraid to ask questions or admit you don't know something!
Q: You have done amazing work making travel a viable option for new grad SLP's. With the CF year requirement, travel therapy has been an option not traditionally available to new grad SLP's – Where do you see things headed in regards to remote supervision, and what hurdles have to be overcome for new grad SLP's?
As I mentioned before, when I was in school, traveling was never mentioned and I had never heard of that as an option. I was incredibly blessed to have amazing mentoring as a new grad, and with my love of traveling wanted to combine them to offer an opportunity that has not been an option in the past. Through videoconferencing technology, I am able to remotely be a part of a CF's treatment session and provide feedback, as well as be available for everyday questions or concerns that come up. Advanced Medical already has an amazing new graduate mentorship program- I see this as building on the already solid foundation that has been in place, and extending the amazing opportunity of travel paired with mentorship for the clinical fellows so new graduate SLP's can have the same opportunity to travel right after graduation like PT's and OT's. I am so excited to bring this opportunity to SLP's in their clinical fellowship year!
Q: I would be remiss if I didn't ask where your favorite assignment has taken place? Your blog is a kaleidoscope of adventures with the feel of the endless summer –

I think I am going to have to go with Los Angeles. We met our best friends there and we had so much fun and incredible adventures. There is just so much to do in the LA area from beach stuff to mountain activities (we snowboarded and spent time on the beach while we were there) not to mention wine country is so close and Vegas is within 4 hours! (Yes we went, and broke even!)
Q: Let's do a quick lighting round with your preferences that tie into your Disney trips, love of the Office, vineyards, Harry Potter, and various travel locations –
Hogwarts Castle or Cinderella Castle? Hogwarts. Duh.
Disneyland or Disney World? I haven't been to Disney World yet, but I am running my marathon there in January! I'll have to get back to you on this one
Ricky Gervais or Steve Carell (This assumes you've seen the British Office) Obviously Steve Carell. He is a comedy genius.
Colorado or Florida? Or more accurately – Beaches or Mountains? Colorado and the mountains for sure!
Red or White Wine? Red wine