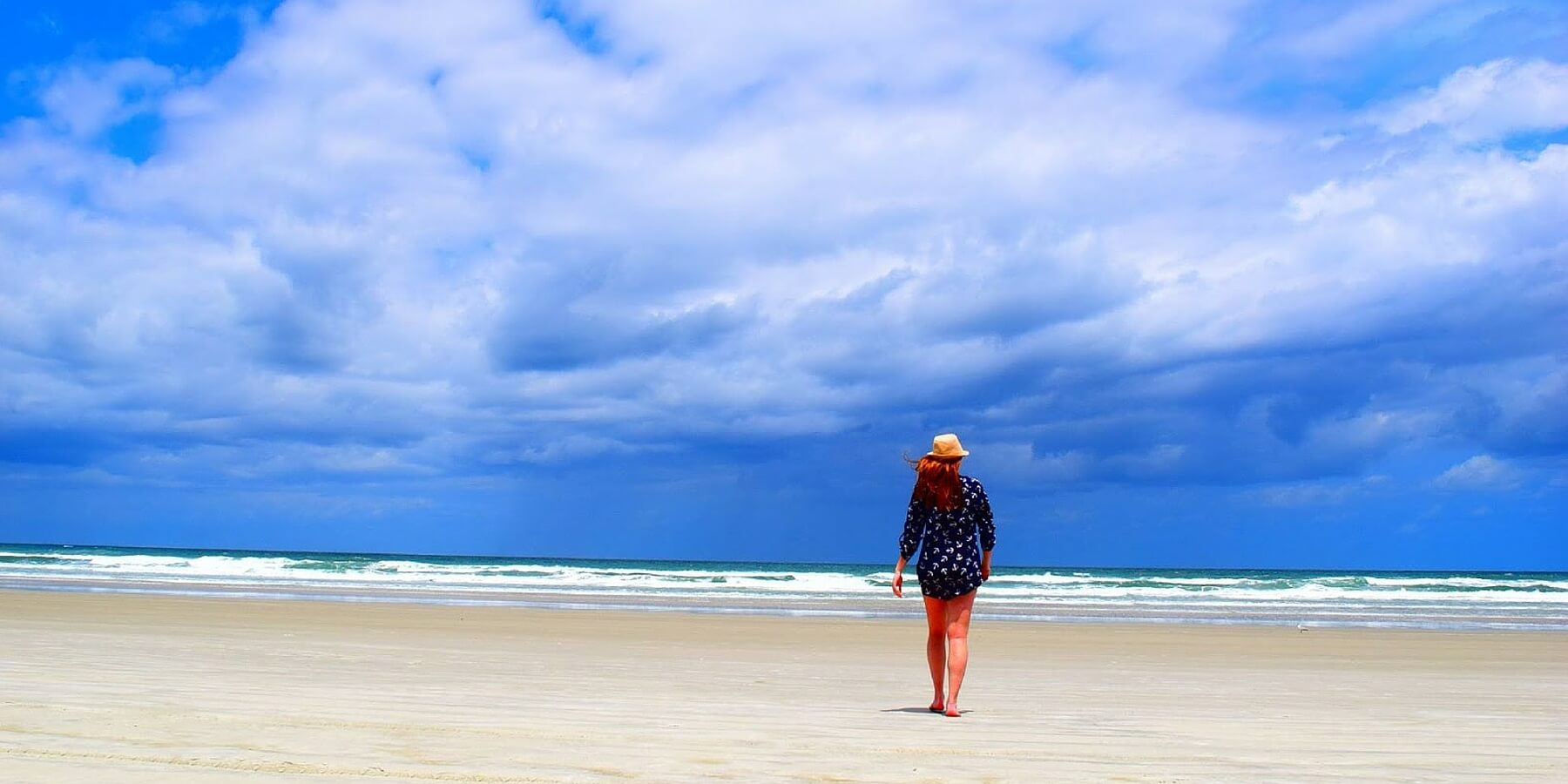 Mentor Week: 5 Questions With Kayla Layner
Posted by Xai
Welcome to Mentor Appreciation Week! This week we will be putting the spotlight on our amazing Travel Mentors! Let's keep it rolling with a Q&A with our OT Mentor, Kayla Layner!
Kayla Layner is a small town girl from Parkersburg, West Virginia. She stuck around the "mountain state", earning her Master's in Occupational Therapy from West Virginia University. Kayla is a therapist who has excelled in multiple settings while holding licenses in West Virginia, North Carolina, and Virginia. Her passionate mindset and inquisitive nature have led Kayla to be an outstanding travel mentor. We were able to catch up with Kayla for 5 "important" questions that were begging to be asked. Scroll down for our enlightening conversation.
Q: Hi Kayla! I would be derelict if I didn't extend a generous thank you on behalf of all of us at Advanced Medical. The growth of the New Grad program has been astonishing and its committed therapists like you who drive the boat. As someone who has excelled in a variety of settings, what has been the biggest challenge in adjusting to new places and new faces so often?
Thank you!! I feel very lucky to have the opportunity to work so closely with the AMPS staff and fellow travelers. I love the sense of comradery that the mentorship program provides and the opportunity to connect with people going through similar situations.
I think one of the biggest challenges we all face is using our clinical judgement, being confident in our decision making, and advocating for our patients. This is definitely a big one for new grads because that judgement has not fully developed. In fieldwork experiences we are comforted by the guidance of our clinical instructors, as new grads we are piloting our own aircraft, we do not have the luxury of having a co-pilot. It is also difficult starting new assignments as we want to make a good impression; we want to do what our DOR requests of us without being argumentative or questioning their judgement. Unfortunately, we also face unethical situations at times where we are asked to bill fraudulently, to treat patients who are inappropriate for skilled services, or complete tasks that are not under our practice domain. As new grads or just the new face to the facility, it is challenging to stick to that clinical judgement and go with your gut instinct.
Q: Your bio tells me you had the opportunity to work with the national institute of occupational safety on rat-model research. Can you tell me a little bit more (or a lot more) about that? I am especially curious to know how those rats are not getting sick of that rotating wheel?
Ha! Too funny, unfortunately (or fortunately for the rats) the research I assisted with did not use the spinning wheel. After the rats were anesthetized they were placed on a machine called a dynamometer with electrodes placed in their nerve. Their limb was secured and then we were able to control the entire stretch-shortening contraction and also gather various data measurements along the way. Our particular lab dealt a lot with exercise, muscle injury and also neuro muscular diseases. Following completion of the training or injury exposures, which was dependent on the study we were conducting at the time, we would sac or sacrifice the animals and collect various tissues to study. After the tissues were prepped (sounds simple, but is actually a very lengthy process depending on what types of analyses you want to complete) data was collected, analyzed, and conclusions were drawn. The study that I was most involved with dealt mostly with muscle injury in young vs. old rats. The goal of this study was to look at the differences in the muscles of young vs. old following injury at different points in time with a long term goal of improving recovery of aging adults.
I think the time I spent with NIOSH definitely assisted with my ability to be a better clinician in the field. As clinicians in the rehabilitation setting we are constantly faced with the elderly, we see the functional deficits they possess, and we know that they are taking a lot longer to heal and sometimes they do not ever fully recover. It was great to get an inside look to the reasons why this is happening, to the amount of time and effort that goes into actually getting results, and the future of rehabilitation. The basic science meets clinical science connection is one that many do not have the opportunity to have as <PT>/OT/SLP, so I am very grateful for the experience. It has provided me with a great sense of respect for research and the importance of remaining evidence based in our treatments. The lab I worked with, led by Dr. Brent Baker, is constantly giving the world more answers and I have full confidence that they will continue to put new puzzle pieces together so that clinicians, like me, can better serve our patients as they recover.
Q: You credit Aliza Krug as one of the factors leading to your successful jump into travel therapy. Can you tell us a little bit more about what led to your decision to join Advanced Medical and how Aliza was able to impact that decision?
Absolutely! Aliza and I attended WVU together. She was my teaching assistant in anatomy cadaver dissections and we instantly hit it off. We remained close as she finished OT school and I continued through, as she graduated a few years prior to me. When it came time for me to decide what to do post-graduation, she was one of the first people I called. She raved about Advanced Medical, but more importantly about the famous Amy Barnes! "Kayla, you have to call Amy! She is amazing! You are going to love her!" She definitely did not steer me wrong this time, other incidences may still be up for debate! 😉
Amy made me feel at ease, always gave me a sense of comfort. She was understanding of my fears, listened to my goals and needs, and followed through with what she said she was going to do. I was scared, very scared. But I knew that if I did not leave WV right out of college that I never would, as it has a way of keeping you in. In all honesty, I have never spoken to another recruiter or company. Thankfully, I have never had a reason to and am very thankful to work with such a great company. Wouldn't have it any other way!
Q: Your travel experiences to this point have all taken place in the south (if I am behind please accept my apologies). Can you tell us about your future travel plans and if they include any moves to a new region?
You're not behind! You might have pin-pointed a weakness of mine by accident. Haha! Before starting with AMPS, I always lived within 2 hours of home. So at first, I was very fearful of going too far away. As time has passed, I have gotten braver and my comfort level has increased tremendously. I finally feel confident in my ability to handle any region near or far. I have always wanted to travel out west so that is definitely something I have thought about doing some day. At this time, a super handsome naval aviator has snagged my attention so I hope to stay in Virginia, at least while he remains in the states!
Q: Having a few friends that attended WVU (none that you would know since I am ancient), I had heard that Morgantown is one of the most underrated College environments in the country. Can you tell us a little about your experience there and how WVU MOT shaped your outlook as an Occupational Therapist?
It is no secret that WVU has a reputation for being a party school. But what those silly articles do not tell you, is the vast amount of depth that Mountaineers have. The opportunities are endless, whether you're interested in research and want to be a lab rat like me or you want to study abroad, there are a ton of options and hundreds of professors willing to help you get there. You hear a lot about the negative behaviors, but unfortunately they do not place a lot of focus on the positive attributes the University possesses. It is a shame, because I could not imagine graduating from anywhere else! Once a Mountaineer, Always a Mountaineer!
I think the most defining characteristic, one that has greatly impacted me both personally and professionally, is the comradery that the University and the WVU OT Program have. I am grateful to have developed such a wonderfully supportive group of friends through the WVU OT program. These ladies are nothing short of amazing. They are inspirational, creative, strong, and selfless women who have a passion for the profession. That is a characteristic I think all Mountaineers possess, we are a supportive group of people. This strong bond has impacted my ability to connect with my peers as an OT in the field. I believe that teamwork is a vital component to not only a healthy work environment, but also extremely important for the well being of our patients. It is also nice to have so many people to call when you need new-fresh ideas!
Learn more about our amazing travel mentors and New Grad Program here!