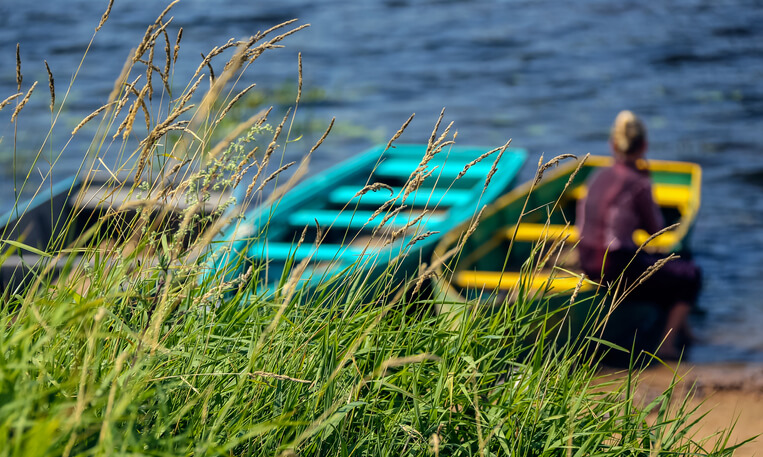 Featured Traveler: Kelsey B.
Posted by Xai
It's that time of the month again, time to feature one of our awesome travelers! The featured traveler for the month of February is…Kelsey B! No one can better describe Kelsey than her recruiter, Amy.
"Kelsey is a fantastic traveler who has been with me for almost 2 years. She is always happy to help fellow travelers if they are having issues, questions, etc, and she has created a stellar reputation among the clients she has worked for. I enjoy her personality, and her professionalism, and can honestly call Kelsey a friend. We started working together after another recruiter friend of mine took another position outside of the company and left Kelsey with me because she thought we would click. We clicked day 1, and I hope she travels with me as long as she is on the road. Fun fact about Kelsey; she makes friends FAST! I think her Facebook friend count doubles with each assignment, as everyone wants to keep in touch with her. She has that "work hard, play hard" attitude and makes the most of every new place she ends up. Kelsey is a shining start on my team."
The 411 On Kelsey
Why or how did you get into therapy? Kelsey went to a speech therapist as a child (she couldn't say S and L, which were two prime letters in her name!), and ever since then, she has wanted to be an SLP. She originally wanted to do PEDS, but through fieldwork experience, she realized her compassion was with the geriatric population.
Hobbies? Kelsey enjoys exploring the new cities she goes to. She is a foodie, loves meeting new people, likes concerts, skydiving, and snap chatting her recruiter goofy pictures!
Favorite travel location and why? Kelsey loves Ft Walton Beach, FL. It's the ocean, what else do you need? She could see the gulf from her couch and cried when she left.
Where would your dream assignment be and why? Africa! Kelsey would love to go to Africa because it would be amazing. Who wouldn't want to go see giraffes and elephants on safari? And she looks great in leopard print too!
Family: Kelsey is from Ohio, her mom is a teacher, and dad is in manufacturing. Kelsey's younger sister is following in her footsteps and is currently an SLP, about to finish her CFY. Kelsey is begging her to travel, and of course join the Advanced Medical family.
If you could have a superpower what would it be? She would want the ability to fly to go back and visit all the friends she has made during her travels.
Thanks Kelsey, you rock! Be sure to tune in next month to get to know another traveler!