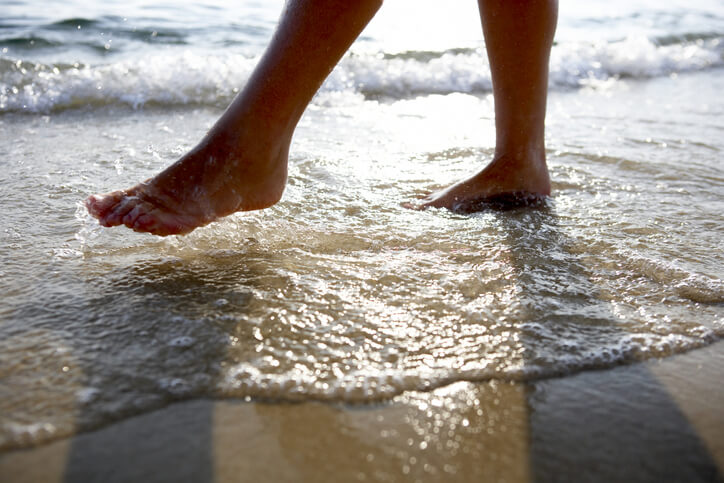 Employee Spotlight: Jessi Showers
Posted by Ryan
Relentlessly sunny and cheerful, Employment Experience Manager, Jessi Showers, is taking internal company chemistry to new heights. Originally starting out as a recruiter, this multi-talented dynamo has put a giant stamp on Advanced Medical in a variety of areas. Jessi is in serious need of a bigger hat rack with all the roles she occupies within the halls of Advanced Medical. From interviewing our incoming recruiters and assisting in employee training, to onboarding new employees and writing our company newsletters, Jessi excels at creating a positive environment for our team. Advanced Medical has always had a vibrant and unorthodox company culture but as we have grown it has taken someone like Jessi to harness and channel this beautiful energy. A true "brand ambassador", her knack for bringing the fascinating character and core values of Advanced Medical to the forefront has been a joy to watch.
Jessi grew up in the small town of Cherokee (Pop. 5253), located in Northwestern Iowa. The small town <Iowa> girl with two younger brothers was a cheerleader, prom queen, and a demolition derby driver. Wait, what? Yes, my sources have confirmed that in fact, Jessi was a champion derby driver. Better yet, her car was Barbie pink with Barbie dolls plastered to the top. Jessi may feel more at home in our Daytona office, location of a certain famous speedway (Daytona 500 for those a little lost). From there she attended Iowa State and since there was not a BA in demolition derby (kidding), she gained her degree in Family and Child Services. Our Denver office will attest to Jessi showing off her Cyclone pride in spirited fashion. Currently Jessi enjoys spending time with her husband Wesley and their adorable little boy Kieran. They love spending time outdoors; with various playgrounds being a recurring theme at the moment. Jessi also enjoys baking, hiking, live music, and creating vibrant Pinterest projects. Jessi tells us she loves working at Advanced Medical because she believes in its mission and loves the people who she gets to interact with on a daily basis.
The city motto of Jessi's hometown reads: "Citizens with a passion for community and a community with a passion for its citizens." It is clear that Jessi has taken that message to heart with a passionate embrace of Advanced Medical and its people. We are truly lucky to have someone like Jessi to promote and enhance the character of our organization. Cheers to Jessi!
Until next time…