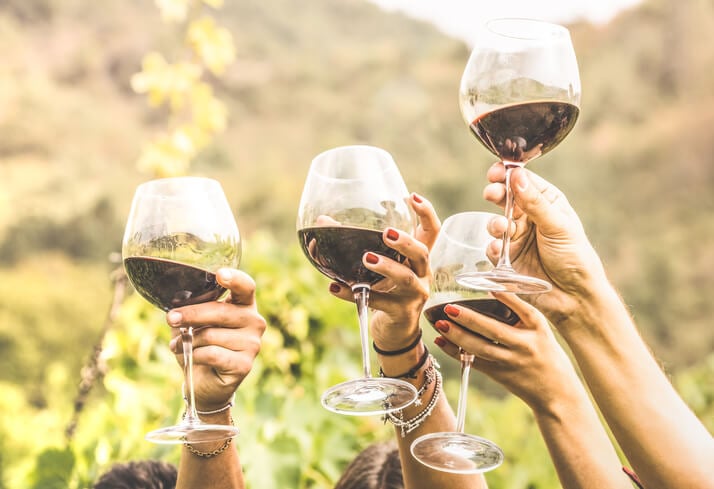 Employee Spotlight: Jennifer Lyons
Posted by <Ryan>
Short, brown, and savory aren't three words you normally use to describe something, but in this case it works perfectly. In fact, Short, Brown, and Savory is the distinctive title of a colorful food and wine blog (with a lot of BBQ and craft beer thrown in for good measure) written by our Colorado Sales Director Jen Lyons. The short and brown signifies Jen, with her Hispanic heritage and shorter stature, while the savory is a stand-in for her husband Matt, who possesses a discerning palate and sharp culinary acumen. Despite the high praise for her husband, it is obvious that Jen is no slouch in the chef department.
Her latest exploits center around her love of BBQ in gloriously smoky detail. Whether talking about her new Memphis Pro Smoker, trekking to Kansas City to become a certified BBQ judge, or describing in mouthwatering detail her latest brisket challenge with her father (he won, but Jen may dispute the call), it's obvious that our pork champion Jon Day has some worrying to do! Since Advanced Medical already sponsors universities, associations, and therapists, please stay tuned for Jen wearing a cheesy Advanced Medical Jersey for the next battle of the pork butts at the America Royal (KC site of world's largest BBQ competition).
One of my favorite nuggets on the blog is Jen's description of her penchant for always adding something that is not in the original recipe. She calls this making something "Jen-i-fied." This is a perfect example of what Jen does in our Denver office on a daily basis.She has a knack for finding just the right ingredients to drive her beloved "Team Orange Crush" to heights on par with the surrounding Rockies. Her steady leadership comes in a highly accessible style punctuated with a killer dose of dry wit. Jen has become an immensely respected cornerstone of the Advanced Medical family with her generous spirit and quiet determination. Our Senior VP of Sales Keeley Murphy puts it this way,
"Over the last 4 years, I have watched Lyons grow from a talented recruiter to an emerging leader, to a well-respected coach and mentor to her Denver team. She manages in realities. She is fun without folly and she is direct without intimidation. We work in such a fast paced environment, it would be easy to turn into a Tasmanian Devil, but Jen Lyons manages to keep it cool and keep it real."
Jen grew up in Thornton, Colorado and yet is somehow a Green Bay Packers fan…a Cheese Head! How is this possible? My admittedly shallow research did not find the answer to this pressing question. Jen and Matt live and love with their 3 dogs: Stella, Max, and Quincy. My inside sources tell me a cat is also in the household, but it is Jen's contention that it is unmistakably "Matt's Cat." Jen and Matt are big wine drinkers and love visiting Napa Valley. As an amateur oenophile myself, I always look forward to a chat with Jen about her foodie adventures over a smooth glass of red. Fittingly this employee spotlight comes at the height of harvest season. Like a fine wine, Jen brings complexity, depth, and maturity to our organization and we salute her big league accomplishments. We all look forward to the first annual Jennifer Lyons/Jon Day BBQ cook-off soon and without question I am inviting myself over to the Lyons household for dinner on my next trip to Denver. With sincere thanks we all toast our glass to Jennifer Lyons, our indispensable boulder.