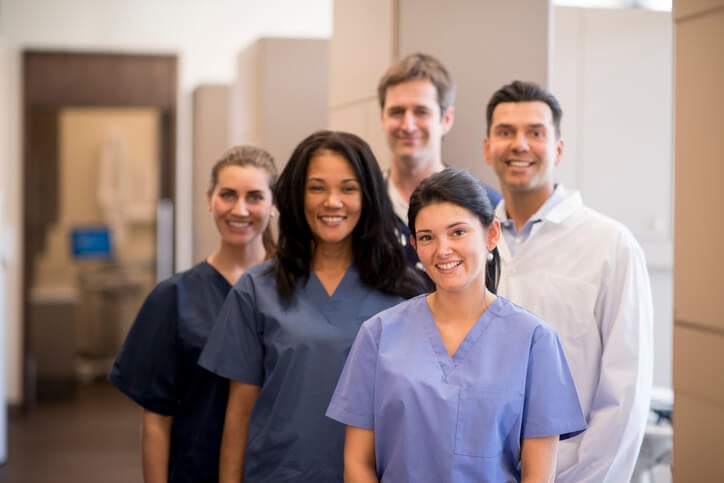 Demand for PTs and OTs
Posted by Brent Nau
Your father has just suffered a stroke, and at the age of 61, he is still too young to take early retirement. He needs to relearn how to live in his own home and how to work at his job again. His doctor refers him to an occupational therapist (OT), but when you call to make the appointment, they say, "I have an opening in December of next year." What?!
This happens across the country. San Francisco General Hospital, for example had patients waiting to see a physical therapist (PT) for 110 days, and for an OT, 258 days! In the past few months, the hospital has hired more therapists to attempt to keep up with growing demand as the baby boomer generation becomes more dependent on the healthcare systems. Doing so has cut the wait for a PT to 52 days and 32 days for an OT.
Many of the influx in therapists have come from those who are traveling therapists. Advanced Medical Staffing places PTs and OTs in facilities like San Francisco General Hospital in efforts to reduce the wait times for patients to see therapists. Often, a patient who must wait to see a therapist has symptoms worsen during this time as they attempt to go about their daily life. This puts more strain on the medical system as patients have a longer recovery time as well, thus making them patients longer.
Facilities across the country are looking for traveling therapists to help fill gaps and decrease patient wait times so they can meet state and federal standards. The California state standard for patient wait times in 15 days. While they are not there yet, California has taken many steps to reduce these times and continue to strive to meet this standard.
Ready to help meet the demand? Start your search for Physical or Occupational Therapy jobs now; or call us at (800) 330-7711.