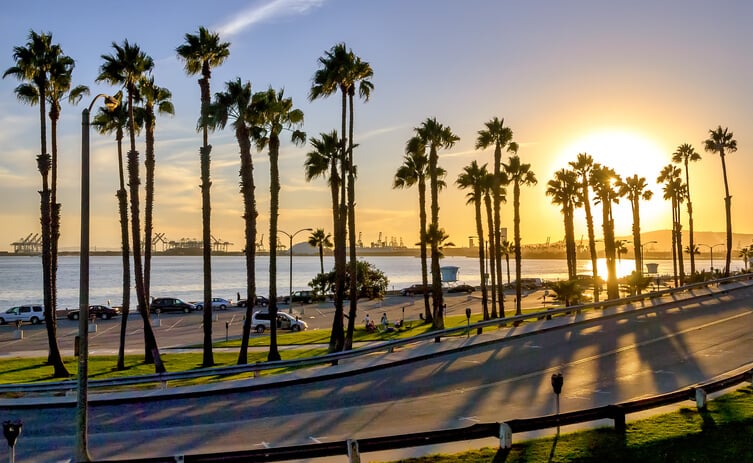 CPTA
Posted by Ryan
Last week saw Advanced Medical soaking in some beautiful California weather at the CPTA conference in Long Beach, CA. The conference consisted of over 1500 students, vendors, and therapists. The 3-day powwow was a vast improvement on the previous year's show which took place in Oakland, CA. With seminars stressing the latest techniques and methodology, talks on the future vision of PT, and a number of alumni receptions-CPTA had something to offer for everyone. For Advanced Medical, it was a chance to shine a light on our commitment to new-grad friendly facilities, traveler mentorship, and sole devotion to being a comprehensive; therapy-only travel company. Before we arrived for CPTA in Long Beach, we had the pleasure of participating at the St. Augustine career fair.
St Augustine is a unique program that offers a dual pt/ot degree. The campus location was mountainous and clear-skyed San Marcos about 30 minutes north of San Diego. The warm welcome at St. Augustine was a nice preview of our time in Long Beach. Long Beach is a port town and the fifth largest populated California City. The city was an interesting entanglement of shipping containers, surprisingly blue waterways, and downtown with Miami-style architecture. The Miami look became even more evident as we stumbled on the set of the Showtime series "Dexter". The show is set in Miami but all the filming is done in Long Beach. We feel compelled to watch the next season as we witnessed a full scene right outside our convention center.
The non-show hours of the conference were highlighted by a community Pub Crawl thru downtown Long Beach. It was a terrific way to network with everyone from the conference without being grouped into classifications. Needless to say-Advanced Medical finished strong! (the crawl only consisted of 4 bars) After the conference, we headed back to San Diego to take in a game at PETCO Park where the home team got shut out by the in-state rival Dodgers. We appreciated the warm hospitality in Southern California and look forward to building on our already strong presence in the state of California.